Tony Palcheck, VP and managing director of Zebra Ventures, is one of the 100 leading corporate venturing professionals in our Powerlist this year.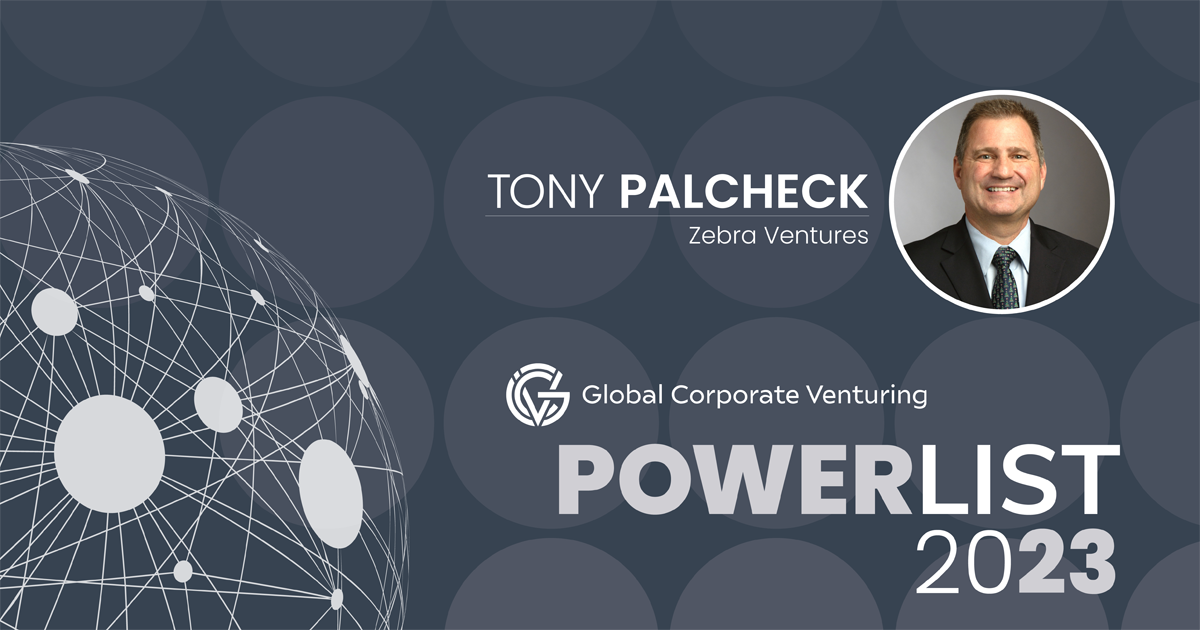 Tony Palcheck is the vice president and managing director of Zebra Ventures, the corporate venturing arm of US mobile computing technology provider Zebra Technologies. His responsibilities include identifying and executing strategic, minority equity investments in startup firms to accelerate access to new technologies, future markets and developing talent for all Zebra's business units.
Zebra Ventures backs early-stage companies that extend Zebra's vision of empowering enterprise customers to gain operational visibility and make better decision in real time. As well as providing funding, the unit brings deep domain expertise, access to the parent company's technical resources and network to help portfolio companies meet and exceed their growth plans.
Zebra Ventures' focus technologies include automation and robotics, artificial intelligence, analytics, data capture, mobile computing, augmented reality and device management. The unit works with startups in sectors such as retail, logistics, manufacturing and warehousing, healthcare and field services.
Among Zebra's recent investments are a role in the €50m series C raise for logistics technology firm Plus One Robotics and participation in the $66m series C round for RightHand Robotics, an ecommerce fulfillment specialist, and investments in autonomous forklift companies, Fox Robotics and Third Wave Automation.
Palcheck joined Zebra in 2014 after spending a decade as managing director of Motorola Solutions Venture Capital, the corporate investment arm of communications equipment producer Motorola Solutions. Motorola spun off its enterprise solutions business to Zebra in 2014 and Palcheck moved with it
---