Alfonso Villanueva, head of PayPal Ventures, is one of the 100 leading corporate venturing professionals in our Powerlist this year.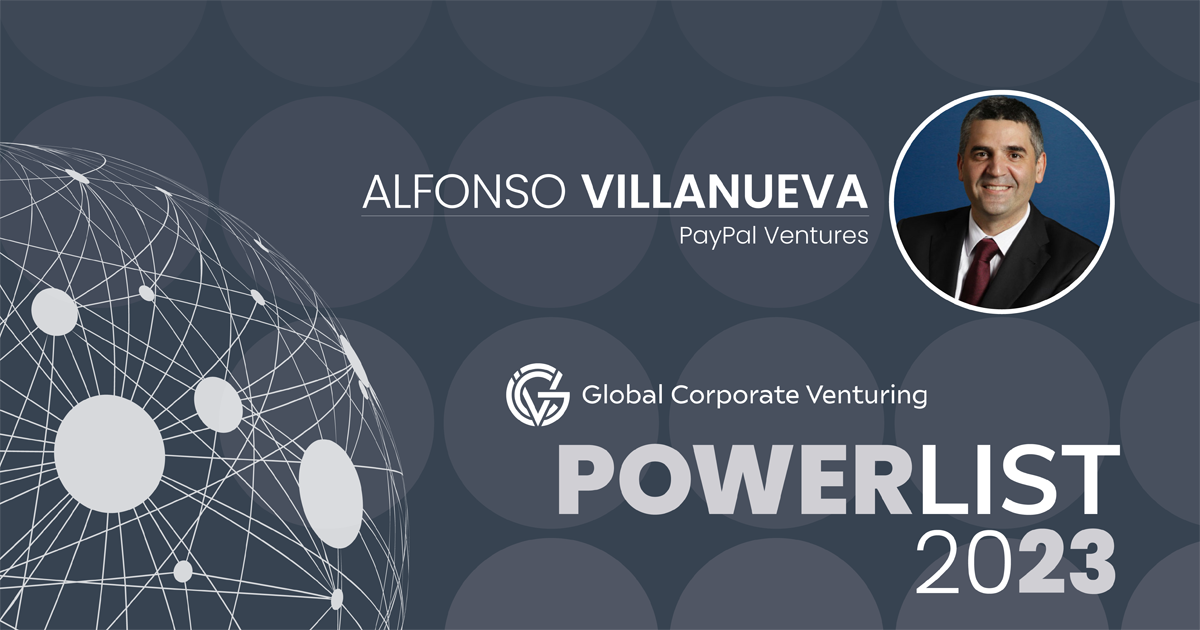 Alfonso Villanueva has been senior vice president with responsibility for global corporate strategy for digital payments firm PayPal since 2015, during which time he has also been in charge of the company's corporate venture capital arm, PayPal Ventures.
The unit has a remit to invest for financial return in businesses which are at the forefront of innovation in fintech, commerce enablement, digital infrastructure, as well as in crypto and blockchain technologies.
PayPal Ventures' recent investments have included participation in the series B raise for Finanzguru, a Germany-based, artificial intelligence-powered finance assistant, and a role in the venture round for cybersecurity specialist Deep Instinct.
Among the unit's 12 exits are Cambridge Blockchain, which was acquired by distributed ledger technology firm Blockchains Management in late 2020, as well as fintech firm Dosh, which was sold to Cardlytics in a $257m deal in 2021. PayPal Ventures has made more than 80 investments and has a portfolio of almost 50 companies.
Before joining PayPal in 2015, Villanueva spent more than 15 years with McKinsey & Company, where he served as the managing partner for the fi rm's high-tech, media and telecom practices in Asia-Pacific.
Earlier in his career, he was the chief innovation officer at Singaporean telecoms conglomerate SingTel, where he was responsible for strategy, investments and partnerships in the digital sector, as well as all areas related to growth and innovation. Villanueva has an MBA from London Business School.
---