Chase Koch, founder and CEo, Koch Disruptive Technologies, is one of the 100 leading corporate venturing professionals in our Powerlist this year.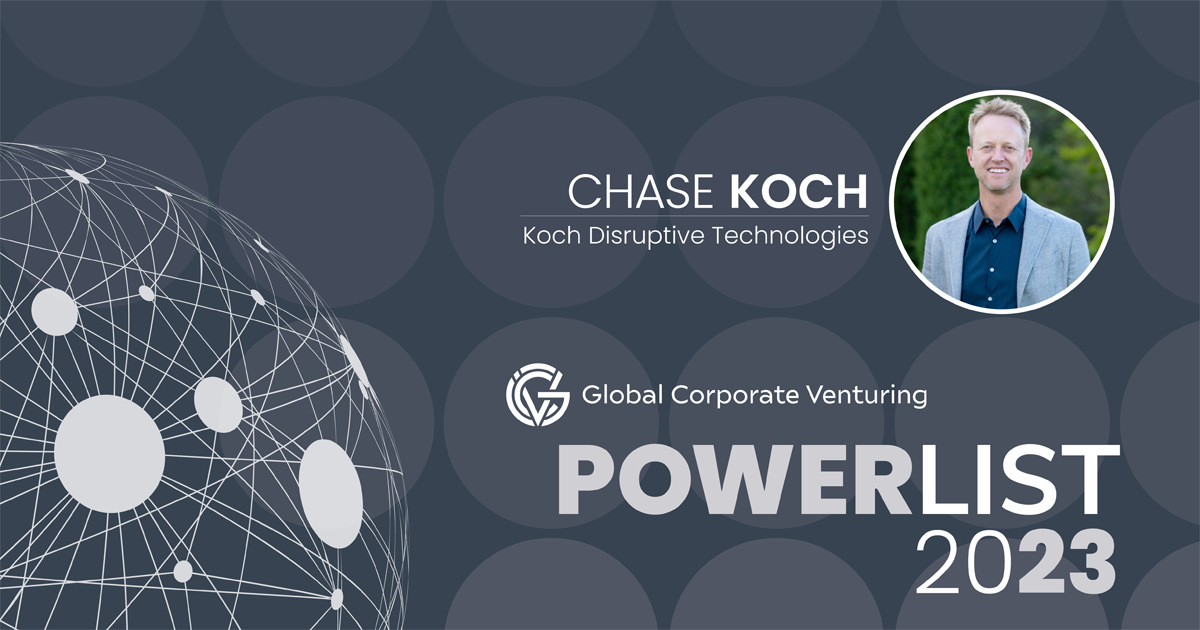 Chase Koch is the founder and CEO of Koch Disruptive Technologies (KDT), a subsidiary of Koch Industries. KDT focuses on partnering with principled entrepreneurs who are building transformative companies.
KDT's investment philosophy is to identify partners with aligned vision and values, as well as complementary capabilities. It can then use its large network of companies and partners to help a young company grow exponentially. By aligning incentives, the company aims to have a greater impact, learn new business models and technologies.
Among its recent deals are a lead role in the $32m series C round for Silo, a company that provides software solutions and financial services for the agricultural supply chain and led a $20m series A raise for Volumez, a cloud infrastructure startup.
KDT also took part in the $90m venture round for Artera, an innovative firm using AI to personalise cancer therapies. Koch is also the founder of Stand Together Ventures, a network of business leaders focused on developing transformative and disruptive solutions to break barriers that stand in the way of unleashing human potential. Koch also founded Stand Together Music, which unites musicians with proven change makers to co-create solutions to some of the most pressing problems in society today.
Before launching KDT, Koch served in multiple leadership positions at Koch Agronomic Services and Koch Fertilizer Company, in addition to serving as a financial analyst with Koch Equity Development Group.
---