Mario Mele, former VP corporate planning and strategy of Telus Ventures, is one of the 100 leading corporate venturing professionals in our Powerlist this year.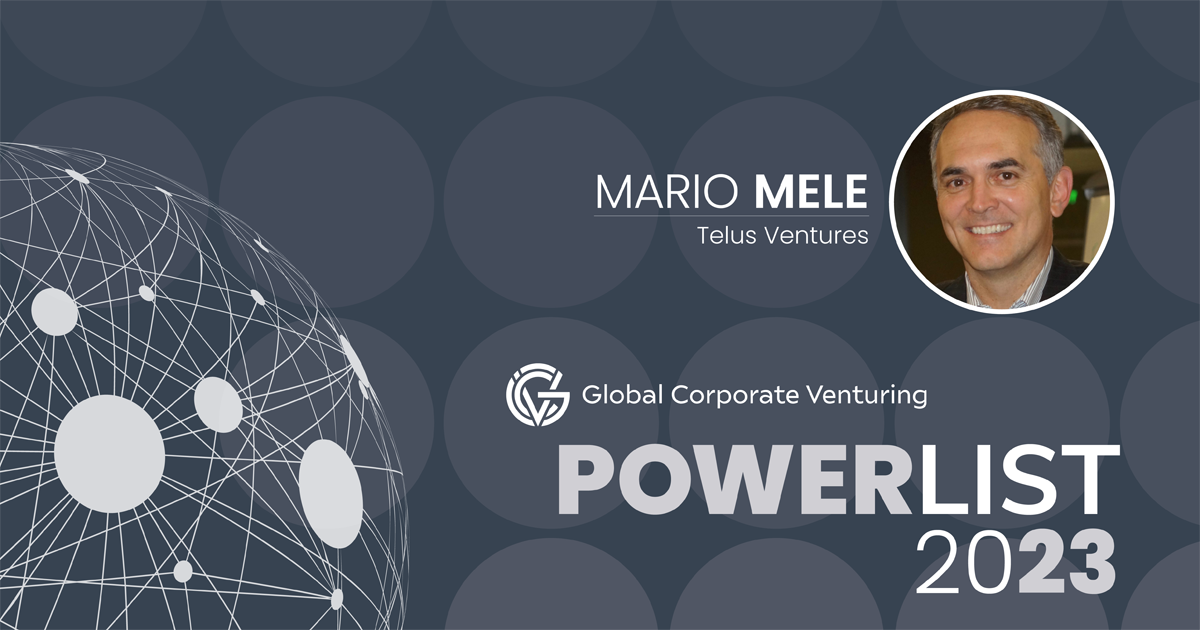 Mario Mele ran Telus Ventures from mid-2021, but has recently moved to become vice president, risk management and chief internal auditor at the company.
Telus Ventures invests in a range of areas supporting the Telus strategy, including agtech, consumer goods, supply chain, digital health, global business connectivity, smart cities, internet-of-things and data and telecommunications services.
The investment unit has completed almost 140 investments since it was founded in 2001. With a global mandate, Telus Ventures has more than 60 active portfolio companies around the world, including Canada, the US, Asia, Europe and Israel. It is one of Canada's longest-standing corporate venture capital funds.
Speaking in September 2022, Mele said the unit wanted to expand its international presence: "We have got a global mandate that is beyond the Canadian borders. We have done investments in many sectors, in the US, UK, Israel, Sweden, Australia and other places and we will continue to look globally at investments." Among Telus Ventures' recent investments are participation in the $190m series D round for Miovision, a traffic optimisation business, co-investment in the $15m series B raise for fleet payment company Car IQ. The unit also joined the $100m series D round for Swift Navigation, a developer of positioning technology for driver-assistance systems.
Mele moved to Telus in 2015 from telecoms company Vodafone, where he had worked as chief marketing officer in the Czech Republic and Turkey. Prior to that he was head of marketing for Spain-based cable firm Ono, which was later bought by Vodafone in a deal worth $10m.
---