Douglas Russell, managing director and head of MassMutual Ventures, is one of the 100 leading corporate venturing professionals in our Powerlist this year.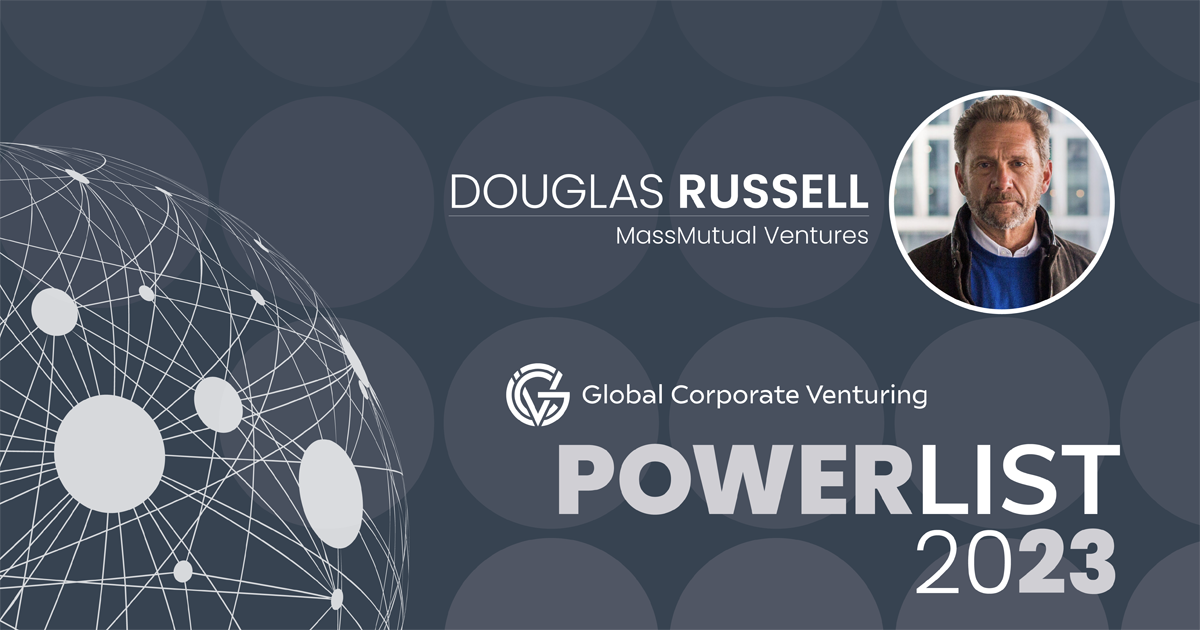 Douglas Russell has been the head and managing director of MassMutual Ventures (MMV), the corporate venturing unit of US- based insurance provider Massachusetts Mutual Life Insurance, since 2014.
MMV invests in financial, cybersecurity and digital health technology developers, as well as enterprise software providers, participating in early- and growth-stage rounds. It has made 66 investments and realised 10 exits, the latter have included the sale of enterprise security company Recorded Future to private equity firm Insight Partners in 2019, as well as the acquisition of Even Financial, a search engine for financial services, by mobile banking platform Money Lion in late 2021.
In June 2022, the investment unit launched a $100m fund aimed at investing in North America and Israel, bringing the total capital managed by the US-Israel team to $400m. At the time, Russell said: "This latest fund allows our US team to build on the success and momentum the MMV fund family has realised in backing founders and companies that are fundamentally transforming the industries within our investment focus." The unit has a separate team which focuses on investments in Europe and the Asia-Pacific region.
The unit's recent deals include a lead role in the $5m series C round for Zylo, a developer of human resources software, and participation in the $5m series A raise for Accelex, a data business serving the asset-management industry.
Before heading the company's corporate venturing unit, Russell worked for MassMutual Financial for almost a decade, initially as CFO of the retirement income division and then as head of strategy and corporate development.
---