Quinn Li, senior vice president of Qualcomm Ventures, is one of the 100 leading corporate venturing professionals in our Powerlist this year.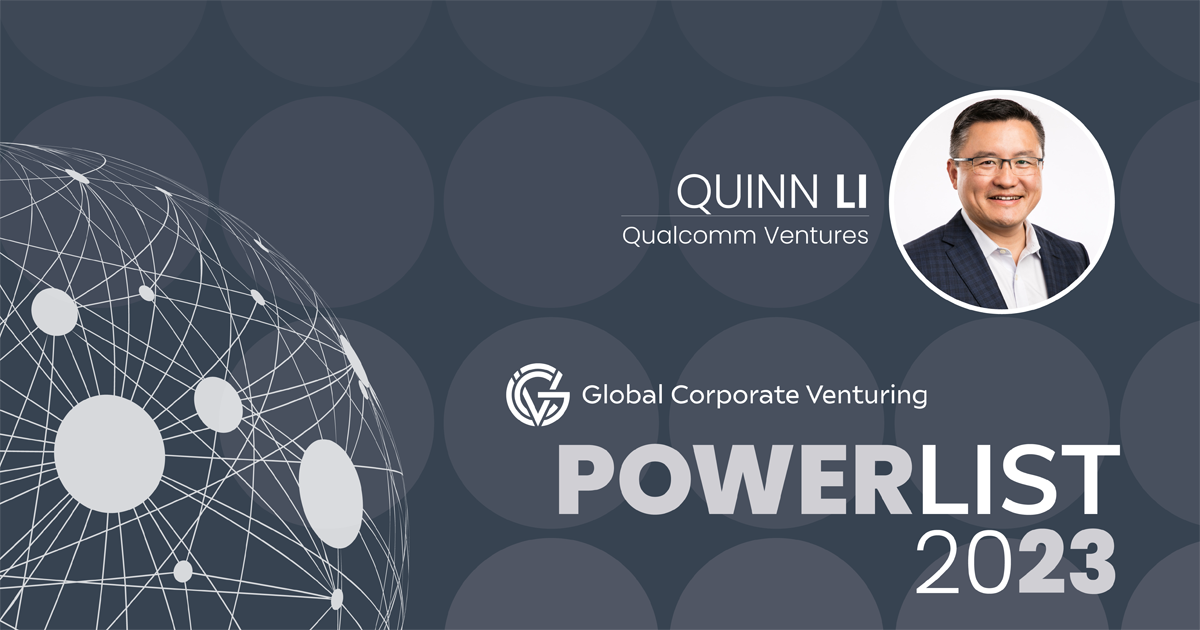 Quinn Li has run Qualcomm Ventures, US-listed chipmaker Qualcomm's corporate venture capital arm, since 2016. In November 2018, he was additionally promoted from vice president to senior VP for the corporate.
Li has cemented his reputation as a leader in the venture community with a string of deals and initiatives and Qualcomm Ventures now boasts an active global investment portfolio of more than 150 companies, having invested more than $2bn since being set up in 2000. In that period, the unit has achieved 18 exits from companies valued at $1bn or more. Li and his team invest in key areas including 5G, artificial intelligence, automotive, enterprise and internet-of-things technology to help expand Qualcomm's ecosystem of customers and partners.
In the past year, the unit has invested in companies including technology sales platform Humane, remote collaboration developer Absurd:Joy and R-Zero, a biosafety firm. It also took the lead role in the $15m venture round for cloud robotics and machine learning company Third Wave Automation, and participated in the $32m series A round for Blues Wireless, a communications equipment business.
Li joined Qualcomm Ventures in 2005 after roles at IBM, Broadcom and Lucent, following completion of his electrical engineering PhD at Washington University in St Louis. He says some of the biggest challenges he has had to overcome involved finding the balance between strategic and financial objectives while building the right team with sufficiently diverse experience to expand investments into new areas.
---