Paul Bernard, director of worldwide corporate development at Amazon Alex Fund, is one of the 100 leading corporate venturing professionals in our Powerlist this year.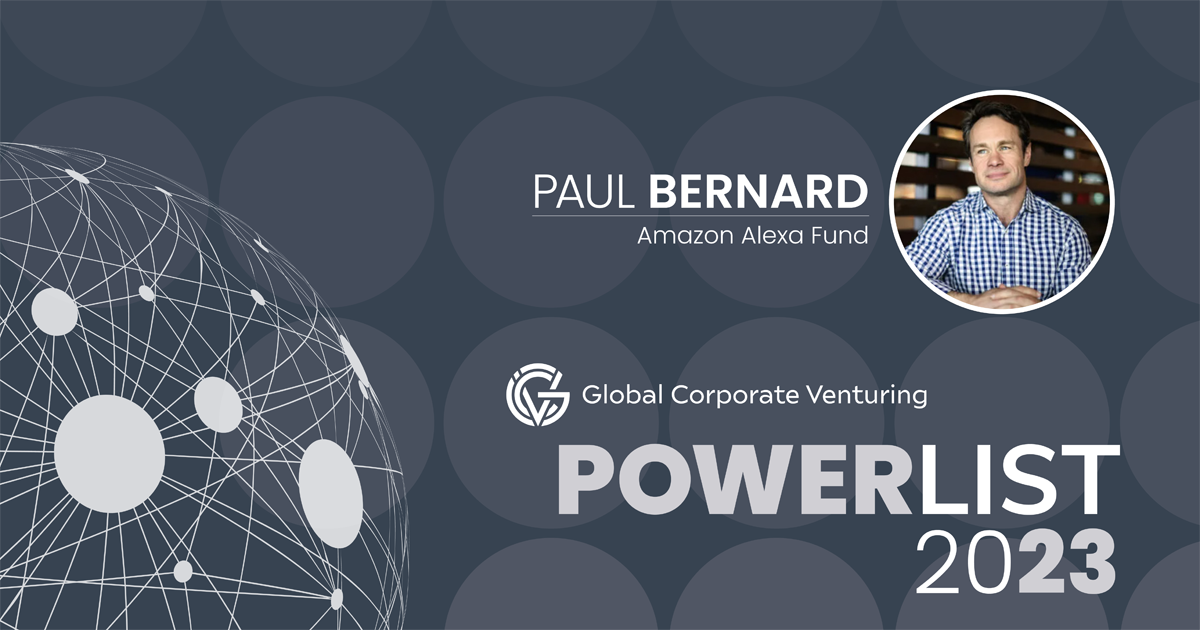 Amazon's Alexa Fund is US-based ecommerce, cloud and internet technology group Amazon's corporate venturing fund, which was set up in 2015. Dedicated to finding and supporting startups that work with voice technology, it has invested in businesses in areas such as AI, connected homes and healthtech services.
The Alexa Fund has made 130 investments and achieved 21 exits. "Our goal is to identify startups creating new experiences with Alexa or advancing the state-of-the-art in voice technology and to give them the resources they need to grow their business," says Paul Bernard, who leads the fund.
The Alexa Fund has $200m under management and focuses on voice technology innovation that is compatible with Alexa voice recognition systems. The team believes human voice-enabled devices will boost the way users interact with technology. In addition to funding, the fund supports entrepreneurs to transform their innovative ideas into products and services.
Recent deals involving the fund include a lead role in the $20m series A round for metaverse- based entertainment company Superplastic, as well as participation in the $60m series A raise for Osmo, a startup that develops technology enabling computers to analyse and synthesise specific smells. It also joined the $42m series B round for robotics company Scythe.
Bernard has worked for Amazon since 2013. Prior to this, he was the director for worldwide corporate development. He previously worked for mobile phone manufacturer Nokia for more than 12 years. Bernard has a master's degree in management from the Kellogg School of Management at Northwestern University.