Amy Belt Raimundo, managing director at Kaiser Permanente Ventures, is one of the 100 leading corporate venturing professionals in our Powerlist this year.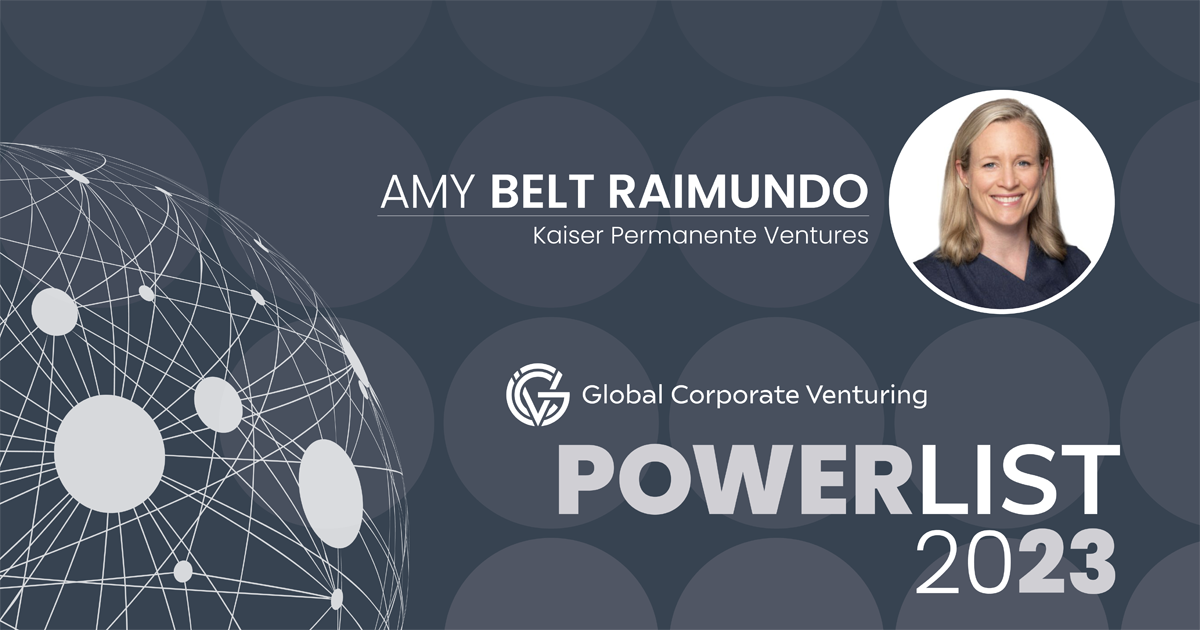 Amy Belt Raimundo is the managing director at Kaiser Permanente Ventures, the corporate venturing arm of US-based healthcare provider Kaiser Permanente.
Founded in 1997, Kaiser Permanente Ventures has invested in and helped support about 65 companies, representing innovations in healthcare delivery over the past 25 years. Its mission is to leverage the insights that come from those leading Kaiser Permanente's healthcare systems and care delivery to identify the most pressing needs in healthcare – and select the innovations that most effectively address those opportunities.
Kaiser Permanente Ventures' most recent deals include a role in the $80m series B round for Incredible Health, a recruitment platform for medical professionals. Among its exits are Health Catalyst, a health data analytics platform which listed on the Nasdaq exchange in 2019, and mental health support service Ginger, which was acquired by digital health platform Headspace in 2021.
Belt Raimundo joined Kaiser Permanente Ventures as managing director in 2016. Before joining the investment unit, Belt Raimundo was the chief business officer of digital health startup Evidation Health. She has led investments or held board roles in more than 15 healthcare companies across digital health, healthcare IT, diagnostics and medical devices.
Earlier in her career, she held operating roles at Guidant Corporation. She began her career as a management consultant for hospitals at APM/CSC Healthcare. Belt Raimundo has an MBA from the University of California at Berkeley.
---