Tony Cannestra, director of corporate ventures at Denso International America, is one of the 100 leading corporate venturing professionals in our Powerlist this year.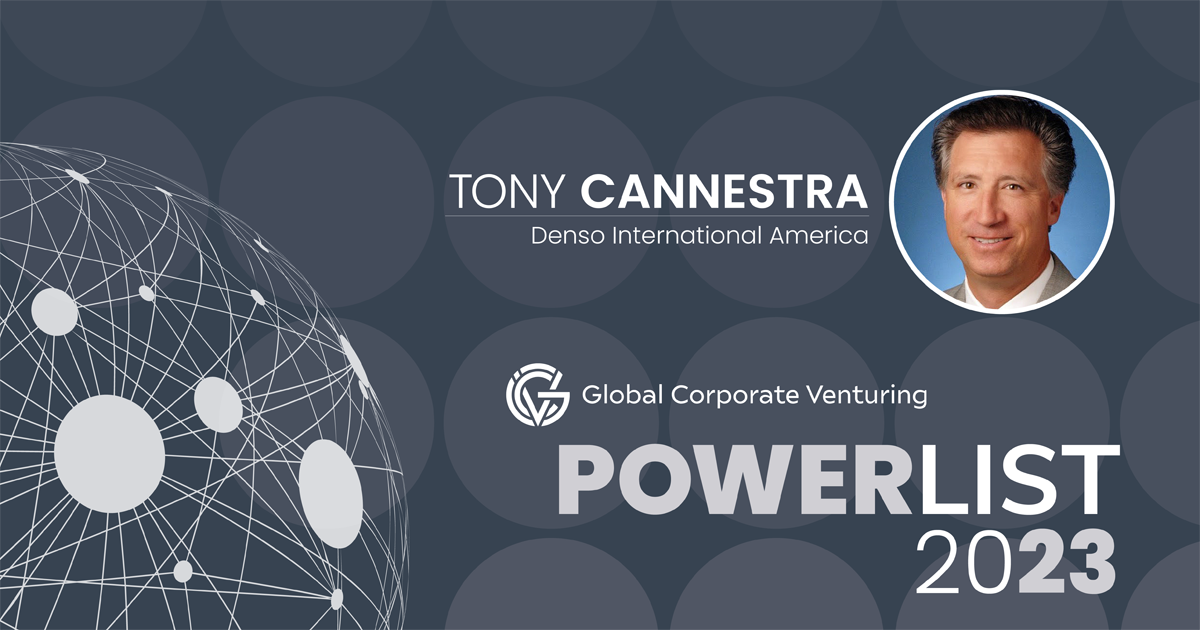 Tony Cannestra has been director of corporate ventures at vehicle parts maker Denso International America for the past 10 years. He leads the company's strategic investing efforts and has set up an investing strategy for the Japan-headquartered corporate by establishing an extensive network of universities, entrepreneurs, incubators, accelerators, angel investor groups and venture capital funds.
Denso's corporate venturing unit invests in early-stage startups that are compatible with the parent company's strategic growth plan through equity investments and non-equity funding, as well as mergers and acquisitions.
Target companies are typically involved in mobility areas such as connectivity, autonomous vehicles and cybersecurity. Recently, the unit is exploring new investment areas such as wellness, advanced materials and circular economy.
The unit has a portfolio of 18 active startups. Recent investments include a role as lead
investor on the $21m series B round for quadric.io, a developer of machine learning systems, and
involvement in the latest funding round for additive manufacturing startup Seurat.
Cannestra serves as board director for a number of Denso portfolio companies, including Blaize,
which develops artificial intelligence-based computing solutions, cybersecurity startup Dellfer
and Canatu, a carbon nanotube startup based in Finland.
Before his role at Denso, Cannestra spent five years as managing partner of venture capital firm
Strategic Venture Partners. Before that, he was a principal and later an executive vice president
of fund manager Ignite and a board member of energy storage company Cymbet Corporation.
---