Derek Idemoto, senior VP of Cisco Investments, is one of the 100 leading corporate venturing professionals in our Powerlist this year.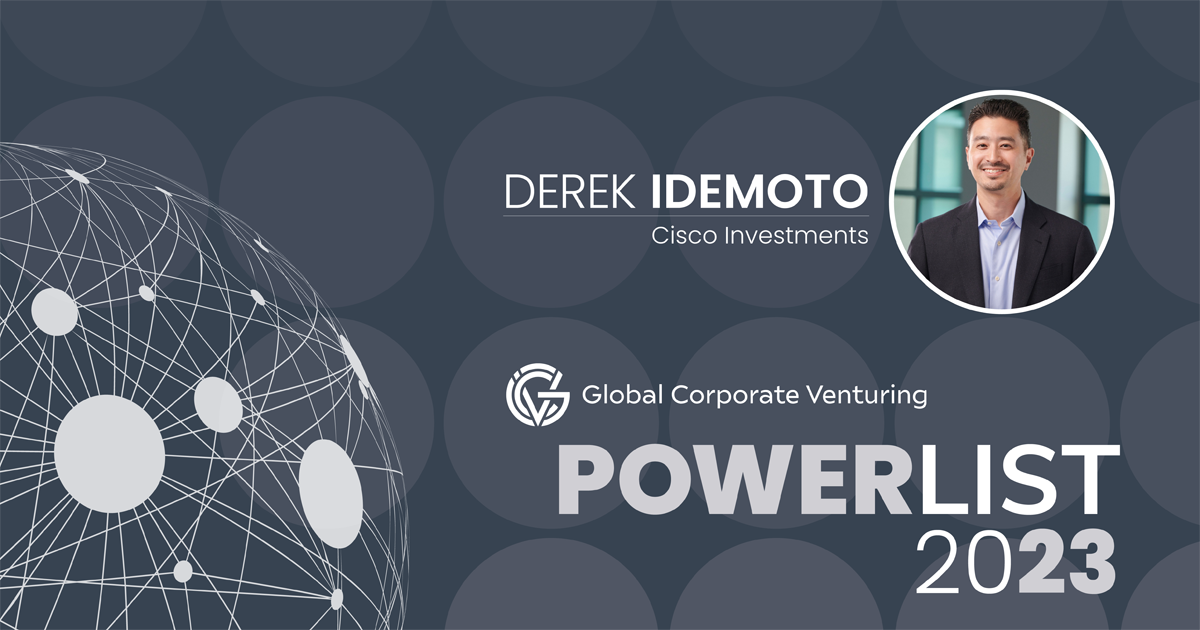 Derek Idemoto is senior VP of corporate development and Cisco Investments, leading Cisco's external innovation strategy and execution through acquisitions and investments. Since joining Cisco in 2007, Idemoto has led more than 100 acquisitions and investments totalling $20bn across Cisco's cybersecurity, collaboration, enterprise networking and cloud, as well as emerging technologies and incubations businesses. Recent acquisitions include Smartlook, Lightspin, Valtix and Opsani. Idemoto has also led some of Cisco's notable acquisitions, including Duo Security, Acacia Communications, Leaba Semiconductor and OpenDNS, among others.
Cisco Investments invests hundreds of millions of dollars a year on average, from series A to late-stage growth investments. Recent investments include participation in funding rounds for Island, maker of a secure browser tailor-made for the enterprise, and Aisera, which delivers next-generation conversational AI-driven service experiences.
Idemoto spearheaded the launch of the Aspire Fund in 2020. The Aspire Fund is an initial $50m fund to invest in diverse-led startups and venture funds that align to Cisco's innovation roadmap. Since then, Cisco Investments has invested in several venture funds and startups led by black, Latino, Asian and female founders and CEOs, including Plexo Capital, Acrew Capital, L'Attitude Ventures, Corellium and Voiceitt.
Before joining Cisco, Idemoto was the managing director of venture investment for Itochu Technology, the corporate venture capital arm of Itochu Corporation, leading IT
investments for the company.
---