Matt Peterson, director of corporate development and new initiatives at Amazon, is one of the 100 leading corporate venturing professionals in our Powerlist this year.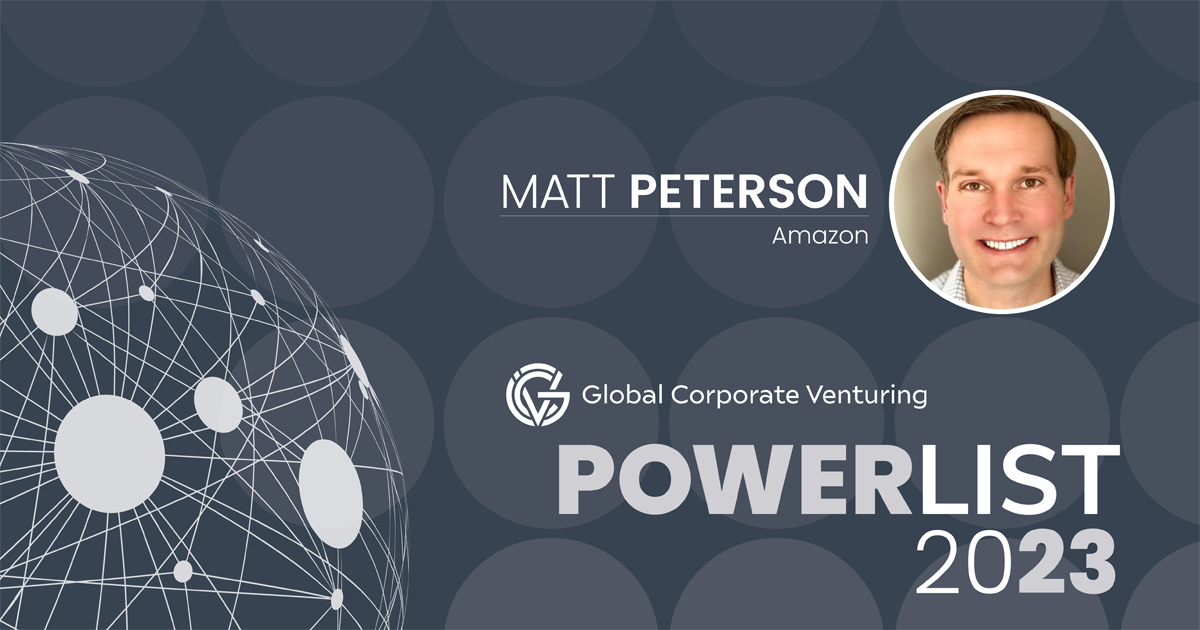 Matt Peterson has been with Amazon for nearly two decades and has, for the past three-and-a-half years, been the head of new initiatives and its $2bn Climate Pledge Fund, as well as the $1bn Industrial Innovation Fund.
The Climate Pledge Fund invests in companies working on sustainability across sectors such as the circular economy, transport and logistics, buildings, food and agtech, manufacturing, materials, as well as energy generation and storage.
Over the past two years, the fund has backed companies including electric take-off and landing aircraft developer Beta Technologies, greenhouse crop developer Hippo Harvest, green ammonia company Amogy and electric vehicle fast-charging infrastructure developer Resilient Power. It also invested in renewable fuels company Infinium, lithium-ion technology producer Ion Energy and custom-sized package box developer CMC Machinery.
The Industrial Innovation Fund invests in companies seeking to transform logistics, supply chain and fulfilment. Its portfolio includes robotic companies Agility Robotics, Mantic Robotics and Veo Robotics, warehouse automation provider Bionic Hive and computer vision technology provider Flymingo.
Before heading up new initiatives, Peterson was director of advertising for new initiatives. He spent the preceding 10 years in corporate development, working across every business at Amazon, beginning at manager level, before becoming senior manager then director. At the turn of the millennium, he co-founded an internet company called WarrantyCheck after working at Summit Partners as an associate for two years.
---