Martin Tschopp, CEO of Prosus Ventures, is one of the 100 leading corporate venturing professionals in our Powerlist this year.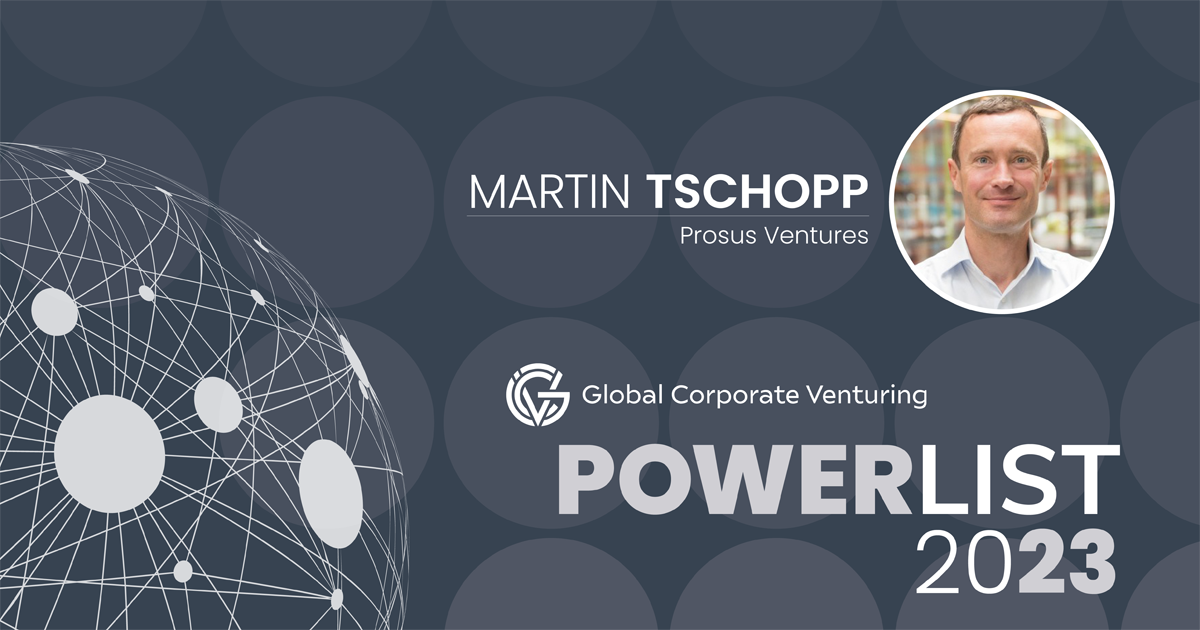 Martin Tschopp was appointed chief executive of Prosus Ventures – Amsterdam-listed consumer internet group Prosus's corporate venture capital arm, and formerly known as Naspers Ventures – in November 2020 after nearly four years as a COO at the unit.
Talking to Global Corporate Venturing in 2021, Tschopp said: "The company has built a strong, global footprint and in the year ahead and beyond, Prosus Ventures will ensure we have a continuous flow of future growth opportunities in the wings.
"The key is that we partner with businesses that are solving big societal needs with technology, in a uniquely local way. We think about where we can really make an impact and zero-in on sectors of the economy where technology can lead to meaningful change in consumer behaviour and economics."
Over the course of the past year, Prosus Ventures has invested in a range of companies. It has taken a role as lead investor on the $11m series A raise for Spendflo, a software-as-a- service buying and optimisation platform, and has participated in the $26m series A round for India-based legal contract process specialist SpotDraft. The latter deal is part of a wider drive to increase the unit's business-to-business investment activity in the country.
Tschopp has spent the past two decades working in a variety of internet businesses around the world. Immediately prior to Prosus, he was CEO of Kiva.org, a non-profit offering access to capital to under-served communities. Before that, he spent many years as an operator leading ecommerce businesses ranging in size from small classifieds startups to large marketplaces such as eBay Germany.
---