Annabelle Long, founder and managing partner of Bertelsmann Asia Investments, is one of the 100 leading corporate venturing professionals in our Powerlist this year.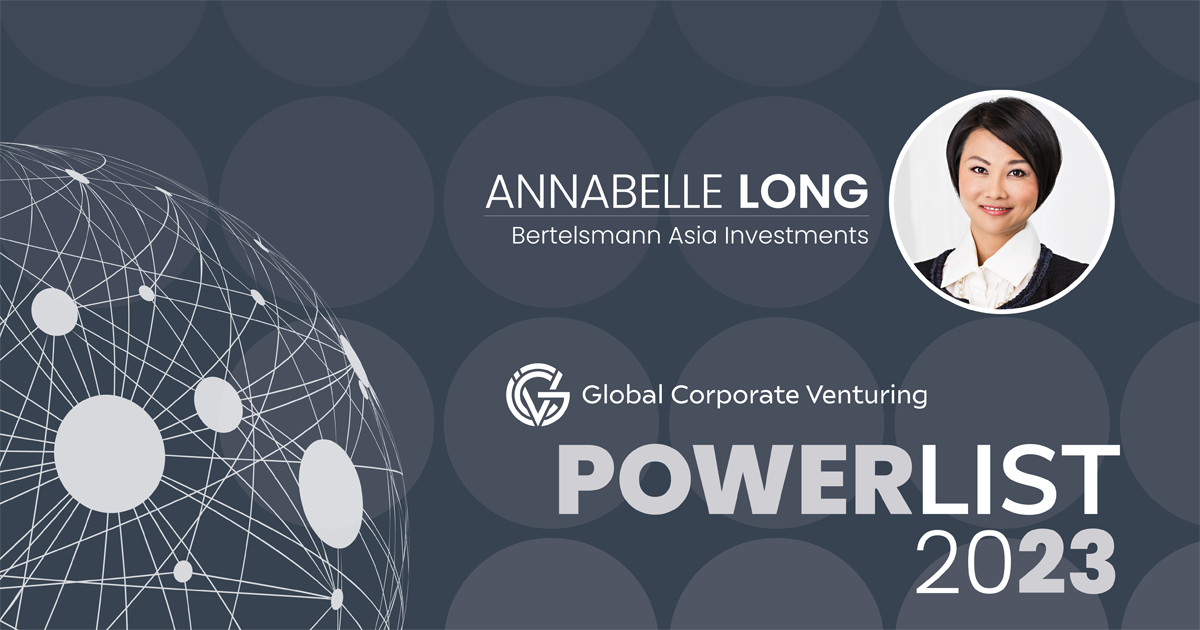 Annabelle Long is the founder and managing partner at Bertelsmann Asia Investments (BAI), the China-based corporate venturing arm for Germany-headquartered media group Bertelsmann.
Having joined the unit at its inception in 2008, Long has led her team to achieve more than 17 initial public offerings and has backed 40 companies valued at $1bn or more. These include supply chain finance company Linklogis, fintech company Lexin and Dingdong Fresh, a fresh vegetable ecommerce platform.
Recent investments include leading the $10m series A round for RM Group, a developer of technology for the metaverse, and has taken part in seed rounds for collaborative design workspace Fabrie and Meson, a blockchain technology developer.
Bertelsmann has four funds: Bertelsmann Asia Investments, Bertelsmann Brazil Investments, Bertelsmann India Investments and Bertelsmann Digital Media Investments, the latter focusing on the US and Europe. Through these funds, the company has around 250 shareholdings around the world. The group also has a fund-of-funds strategy in place in Southeast Asia and Africa. However, China has been the most dominant growth region for the organisation. BAI focuses on new media, internet and mobile internet, online education, new technologies, outsourcing and services sectors. In 2022, BAI's spinoff venture capital arm BAI Capital closed its first $700m fund. It was set up to help its portfolio companies expand in other parts of the world.
Long has an MBA from the Stanford Graduate School of Business and a BSEE from the University of Electronic Science and Technology in China.
---