The investors on our Powerlist are influencing the development of their industry and helping professionalise it.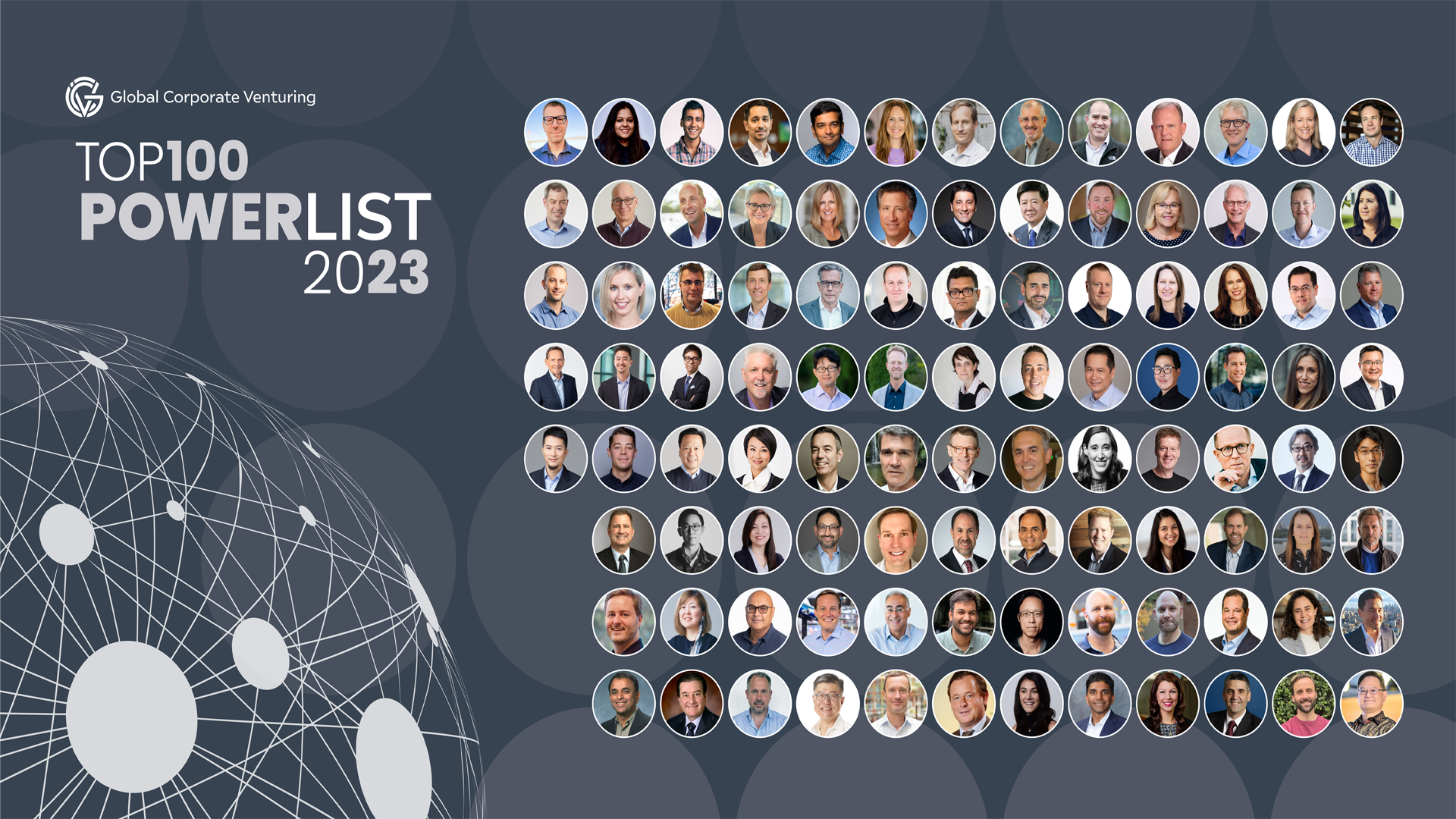 Power is a complex concept. On a superficial level we often associate power with strength and force, dominance even. Certainly it implies high prestige. But, fundamentally, power is about the ability to influence. That is the context in which those who we have selected for this year's Global Corporate Venturing Powerlist should be viewed.
These 100 corporate venturing professionals are certainly at the top of their profession. Many of them are prolific dealmakers, and part of our selection reflects that. Companies that invest in to seed an ecosystem of startups around their platform — such as cryptocurrency company Coinbase, or Web3 company Animoca Brands, or business software company Salesforce — invest on a scale that is hard to match. The sheer volume of startups that corporate investors like this back helps shape entires industries.
Being on the list can also reflect having a long and impressive track record. Some of the investors on this list, such as Barbara Dalton at Pfizer Ventures, Stefan Gabriel at Hitachi Ventures and Bernhard Mohr at Evonik have been on the GCV Powerlist nearly every year since it was first compiled in 2012.
Many of these investors have a vast wealth of experience. Gabriel is, in fact, one of very few people in the world with a PhD in corporate venturing, having researched this at the University of Huddersfield. Many corporate venture units cite Intel Capital, one of the earlier pioneers in this area, as their guide and inspiration when setting up their teams.
Increasingly, we see veteran corporate investors putting their experience to good use in educating a new generation. Corporate investing has often been called an apprenticeship profession, where younger investors learn under the guidance of an older colleague.
But we are starting to see that kind of training scaling up. Investors such as Bill Taranto at MSD Global Health Innnovation Fund and Debbie Brackeen at insurance company CSAA have recently shared their learnings with other investors on our Next Wave webinar series, for example. And many investors are contribute time as speakers and mentors on the courses run by the GCV Institute. This is another way of exercising power and influence.
The corporate venturing sector has always had ebbs and flows, going back to the 1970s, and many generations of corporate venture units have been created and shut down over the years. Today's wave of corporate venturing units — more than 6,000 globally — have a hope of more longevity, because the sector is becoming increasingly professional through training and knowledge-sharing.
With this in mind, we've tried to make the Powerlist more than just a list of names and career profiles this year. We've featured some investors and units because they have an interesting model of corporate investment that is worth studying, or have an interesting story that others can learn from. Paul Asel's ability to create a thriving portfolio at NGP Capital during a time of profound change in the telecoms industry, for example, is a case study worth reading.
We've also tried to make sure we have included some new names on this list — around a fifth of the 100 entrants are new. Some of them, such as Murali Venkatesan of Danaher Ventures, have been in stealth mode until now but are finally starting to be ready to be more public. Others, like Donald Wihardjia at MDI Ventures in Indonesia or Mukaya Panich at SCB 10X in Thailand, are in regions where corporate venturing is taking off rapidly.
Next year we'd like to keep evolving the Powerlist to make it even more of a guide to some of the best practice and new ideas in corporate venturing — something to learn from rather than just a trophy publication for those featured in it. That will be our contribution to passing on the power.
If you are interested in getting involved in next year's selection, please get in touch with the GCV editorial team.
---
Maija Palmer
Maija Palmer is editor of Global Venturing and puts together the weekly email newsletter (sign up here for free).