Ulrich Thiem, managing director at Porsche Ventures, is one of the 100 leading corporate venturing professionals in our Powerlist this year.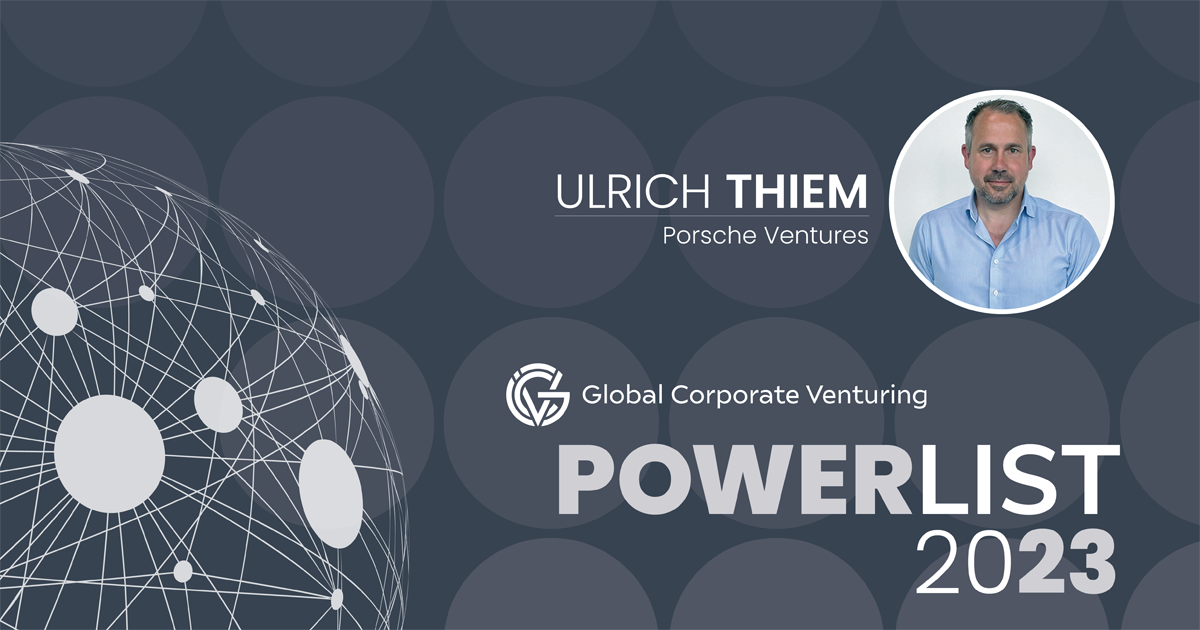 Ulrich Thiem has been managing director of Porsche Ventures, the corporate venturing unit of German car manufacturer Porsche, since 2019. Having joined the automaker in 2011, he worked in the legal department and as director with responsibility for corporate affairs and investments before taking the reins at Porsche Ventures.
The unit was set up in 2016 and is headquartered in Stuttgart, with offices elsewhere in Europe, as well as in Israel, China and Silicon Valley.
Porsche Ventures has recently moved to having two, tailored investment portfolios. One is close to Porsche's core business, investing mainly in the series B round of startups working on autotech, as well as technology related to intelligent enterprise and sustainability. A second portfolio explores areas beyond the core business, such as smart cities and industrial solutions.
The 17-person team manages a portfolio of around 35 active investments, and has had six exits, including the sale of RepairSmith, a mobile car repair service, to AutoNation at the end of 2022.
Recent investments by the unit include backing the $63m series A round for German electric vehicle battery maker Customcells, which is looking to make batteries that are suitable for electric aeroplanes, as well as for cars. It also took part in the $12.3m series A round for Carputty, a startup which aims to modernise car finance and ownership.
Before joining Porsche, Thiem worked as a corporate lawyer for the CMS legal practice in Frankfurt. He has a PhD in law from Universität Osnabrück in Lower Saxony.