John Banta, president and managing director of Blue Venture Fund, is one of the 100 leading corporate venturing professionals in our Powerlist this year.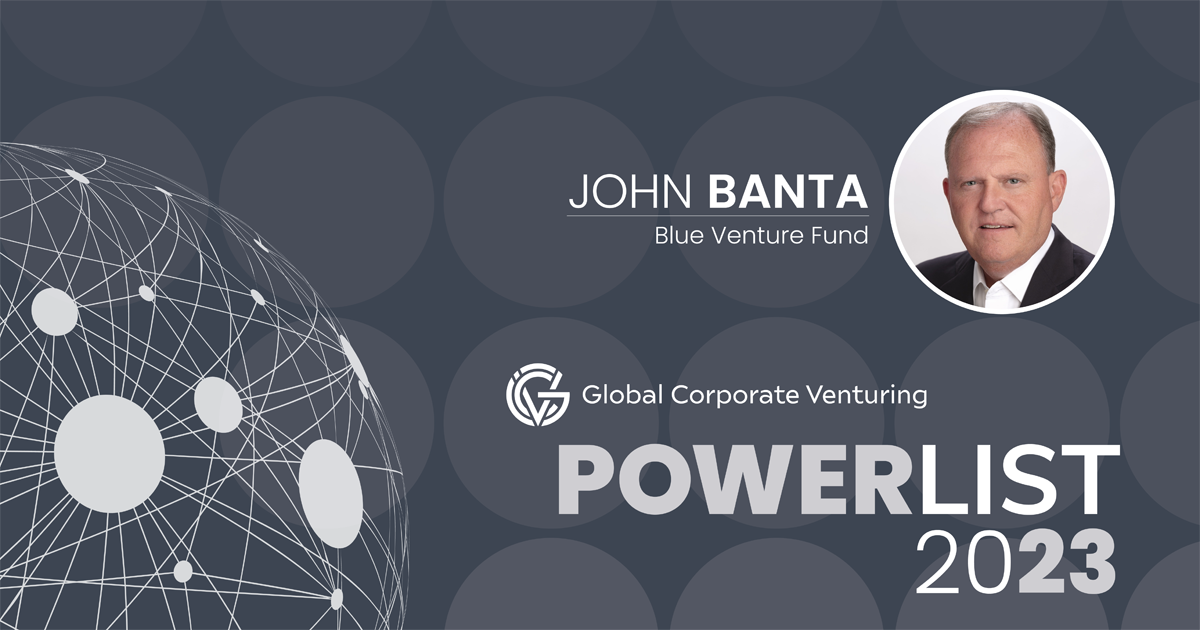 John Banta is president and managing director of the Blue Venture Fund, a corporate venture capital unit with more than $1bn under management across four funds sponsored by the Blue Cross Blue Shield Association, a federation of 36 US health insurance organisations.
Banta has been with the unit since 2014 and is responsible for maintaining relationships with all stakeholders to ensure the operational success of the fund, as well as the generation of a strategic and financial return.
Blue Venture Fund makes investments that align with the long-term goals of its sponsors. Investments are stage-agnostic and typically range from $1m-$20m. Among the unit's recent investments are digital health specialist Limber and mental health service Fort Health.
Speaking to Global Corporate Venturing earlier in 2023, Banta said that the previous 12 months had been 'incredibly productive' for Blue Venture Fund, despite wider market difficulties. He added: "The challenges that persist in healthcare markets are profound, and entrepreneurs that are addressing them creatively merit, and continue to attract, support. Enterprise players also remain active in acquiring market-tested and proven innovation, which is very helpful for us."
From 2002 to 2014, Banta was chief executive and managing director of Illinois Ventures, an early-stage technology investment firm launched by University of Illinois and focused on companies deriving from Midwest universities and labs. Banta has an MBA in finance and statistics from the University of Chicago Graduate School of Business and a bachelor's degree in finance from the University of Illinois.
---