Hakan Goker & Owen Lozman, managing directors at M Ventures, is one of the 100 leading corporate venturing professionals in our Powerlist this year.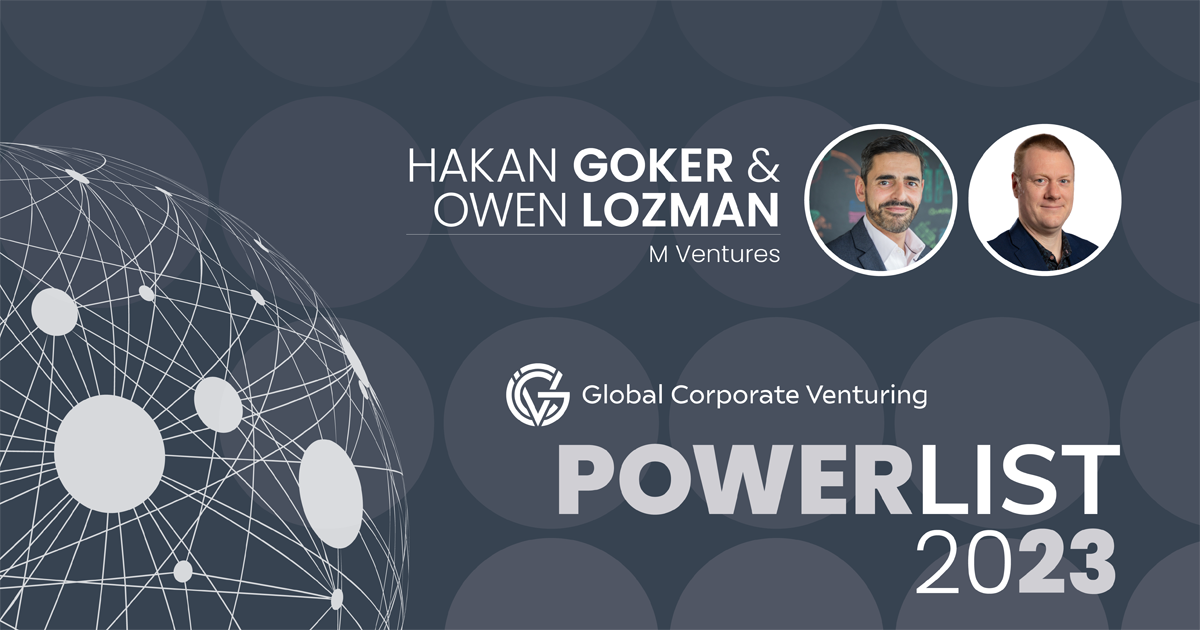 Hakan Goker and Owen Lozman co-lead M Ventures, the corporate venturing unit of Germany-based pharmaceutical firm Merck Group. Goker heads the unit's biotechnology investments, covering healthcare and life sciences, while Lozman is responsible for technology investments, including electronics, frontier tech and sustainability.
The Netherlands-based unit has been involved in the creation and progress of some 80 businesses since it was set up, originally as MS Ventures, in 2009. It has four dedicated areas of operation: healthcare, life sciences, electronics and sustainability. Merck's strategic initiatives also include Merck Accelerator and collaboration programmes to accelerate innovation.
"Over the past decade, M Ventures has established itself globally as a leading partner to the biotech and tech venture ecosystems," said Belén Garijo, chair of the executive board and CEO of Merck, in 2021.
Among its recent investments are Actithera, a radio-molecular therapeutics company in the US; Astraveus, a microfluidics-based cell and gene therapy company in France; Lightcast, a single-cell analysis company; Iktos, an AI-driven drug discovery company in France; Genopore, a technology company for proteomics based in Israel; PxE, a developer of 3D imaging technology; and a role in the $14m seed round for liquid-analysis firm Unisers.
Goker joined M Ventures in 2013. He was previously a partner at Aescap Venture and Atlas Venture investing in biotechnology and medtech opportunities. Lozman joined M Ventures in February 2018. His previous role was as head of new platform R&D for Merck's electronics business in Germany.
---