Laura Veroneau, managing partner of Optum Ventures, is one of the 100 leading corporate venturing professionals in our Powerlist this year.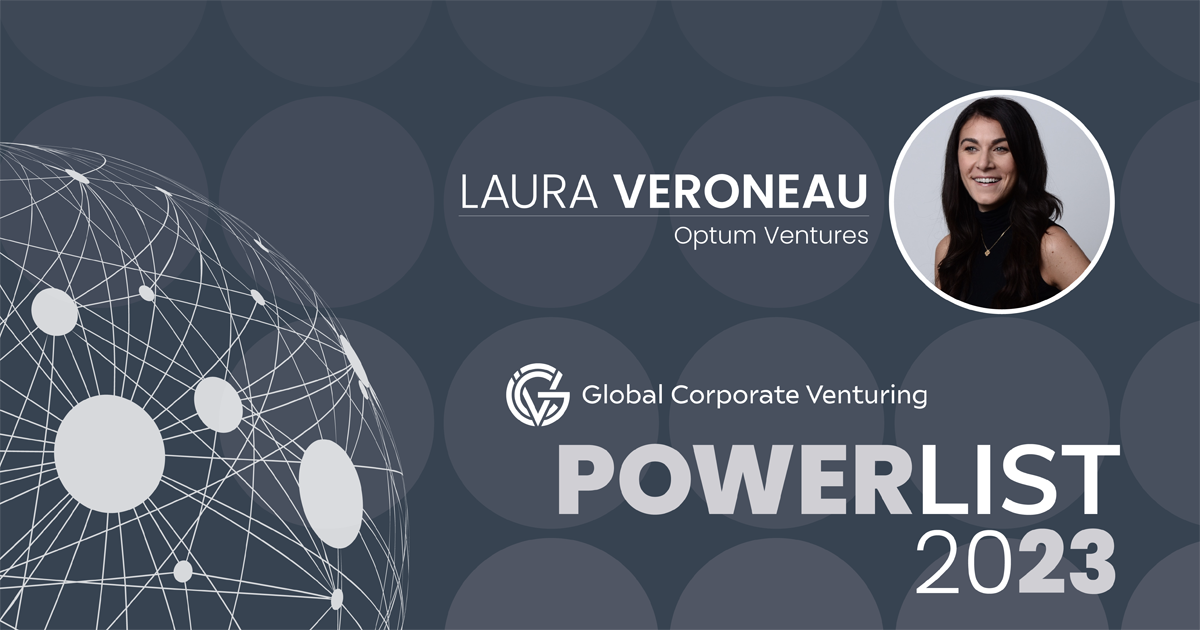 Laura Veroneau is the managing partner and founding team member of Optum Ventures, the corporate venturing arm of pharmacy benefit manager Optum, which is part of UnitedHealth Group. The unit is an early-stage investment firm focused on emerging healthcare technology and analytics.
Veroneau manages Optum Ventures alongside Larry Renfro, who also works as vice chairman of UnitedHealth. She was promoted to managing partner in March 2022 having spent the previous five years as principal, senior principal and then, from January 2020, as partner.
She has led notable investments such as AbleTo, a US-based virtual healthcare developer that raised $57.4m in a series A round in 2017, and US-based healthcare and social service network provider Unite Us, which raised $195.6m.
Optum Ventures has invested more than $600m since it was founded. Among its recent investments are a role in the $75m series D raise for Cortica, provider of neurological therapies for children, participation in the $13m series B round for virtual-reality therapy firm BehaVR and involvement in the £330m series E round for DispatchHealth, a provider of mobile and virtual healthcare in domestic settings.
Veroneau started her career running product development at a healthcare startup serving health plans, hospitals and employers before transitioning to the corporate strategy team at UnitedHealth Group. There, she focused on its innovation pipeline, which is mostly concentrated on emerging companies and international markets. Veroneau also sits on the Board of Overseers for Brigham and Women's Hospital.
---
See the full 2023 Powerlist here: