George Kellerman, VP and head of investments and acquisitions at Woven by Toyota, is one of the 100 leading corporate venturing professionals in our Powerlist this year.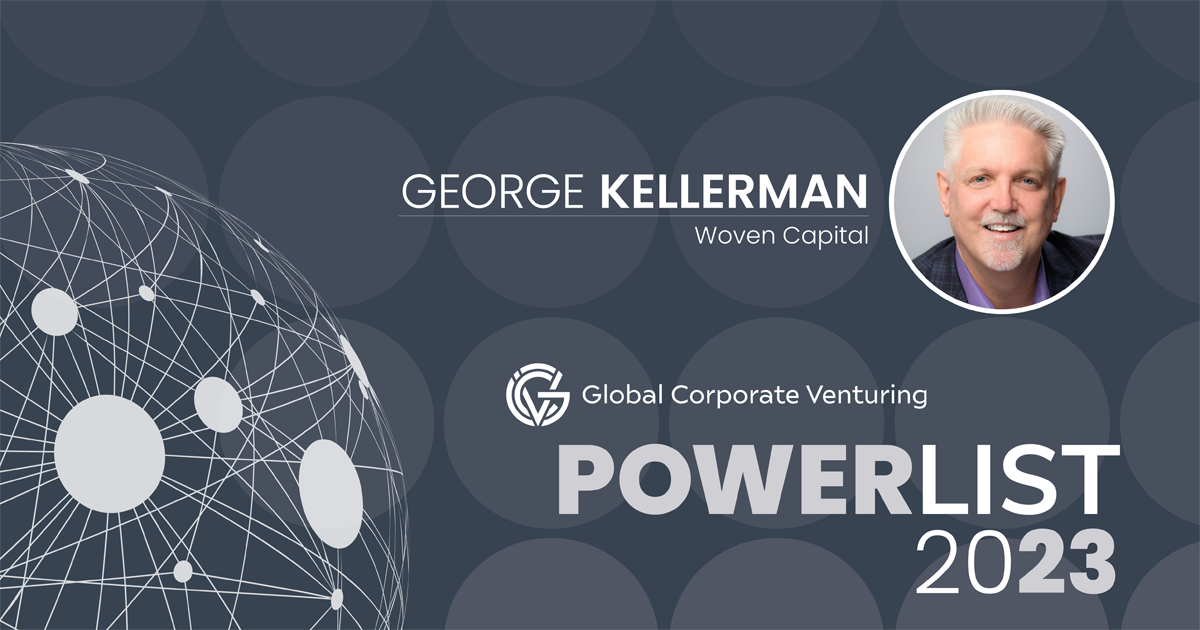 George Kellerman has been with Woven by Toyota since 2020 and played a vital role in 2021 in setting up Woven Capital's $800m global investment fund to broaden the corporation's global reach and to accelerate innovation.
Kellerman believes several sectors are emerging as strong areas of growth for the automotive sector, including the electrification of cars, factory automation, "specifically around cost savings in this current climate," he says. The team is also looking at the deployment of new fast- moving technology, including artificial intelligence, which Kellerman says traditional companies are exploring how to integrate technology into operations.
A venture capital veteran, Kellerman was previously CEO and managing director of Yamaha Motor Ventures. Prior to that he was managing partner and 'fire chief' for 500 Startups, a US-based venture capital firm.
Woven Capital has a team of 13, having doubled its size in the past year. Kellerman believes in giving his staff maximum autonomy. "Empowering our staff and providing them with the autonomy to source and lead their own deals is important for us," says Kellerman. "We equally value every team member's input and ideas, making sure they have a say in the decision-making and voting process."
Also, Kellerman's team all participate in carried interest arrangements, which also helps with motivation and retention.
The fund has both financial and strategic goals. "We utilise both traditional financial metrics commonly seen in VC funds, as well as internal metrics that measure value add such as cost savings and accelerated timelines for internal builds," says Kellerman. Kellerman also liaises closely with Woven by Toyota. "We have developed a more focused investment strategy that aligns tightly with our parent company," Kellerman says.
"We engage with business unit leaders to develop a clear plan that includes specific deliverables and milestones for the coming year. Our dedicated portfolio team works closely with all parties to ensure the plan is executed effectively and adjustments are made as necessary to drive value for our companies," says Kellerman.
Kellerman says in the current, challenging investment market the team will be working even more closely with Toyota business units to help their startup companies succeed.
Woven Capital has four portfolio companies, including Nuro, the California- based autonomous delivery startup, which raised $600m in a series D round in 2021 and Tokyo-based short-distance mobility products designer Whill.
Working with inventors, Woven by Toyota is building Woven City as a smart city with more efficient mobility options. This means Woven Capital has the remit to look beyond just core automotive startups. Kellerman says the team is likely to diversify its investments even further now, and will look to co-invest with other funds.
"It might be easy to limit our horizons to technologies aimed specifically at moving people from A to B, but mobility involves an entire ecosystem of participation from payments systems to manufacturers, which we consider when it comes to investment," says Kellerman.
"Woven Capital plays a critical role in accelerating Toyota's transition from a global automobile manufacturer to a global mobility company," he says. "We exist to help Toyota solve real-world problems for customers and foster happiness and well-being by creating safe and intelligent mobility experiences. And we are proud of our role in supporting Toyota's broader strategy."
Woven Capital is highly active in the CVC ecosystem, participating in various events, including chairing the GCV Global Mobility Council. It also contributes in thought leadership content through Forbes Council and participates in the Fortune Brain Tech community.
---