Stefan Williams, VP of corporate development at Snowflake Ventures, is one of the 100 leading corporate venturing professionals in our Powerlist this year.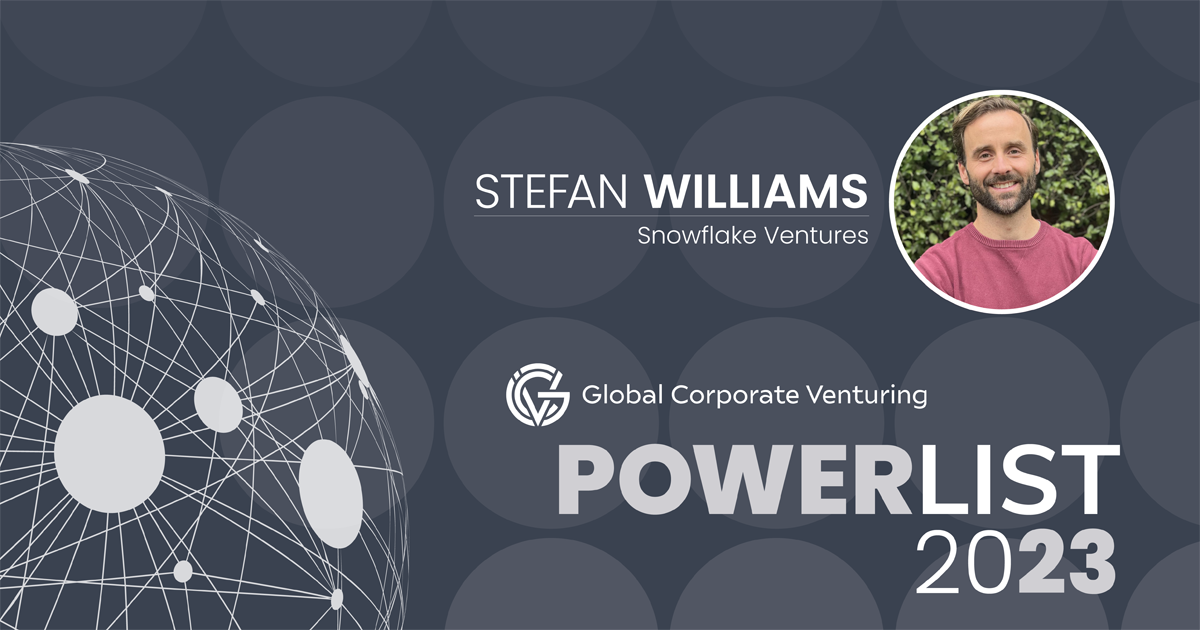 Stefan Williams runs Snowflake Ventures, the corporate venture capital arm of US-based data analysis software firm Snowflake.
Snowflake Ventures was founded in 2020 with the aim of using investment as a way to accelerate and augment the growth and adoption of the Snowflake Data Cloud as a strategic platform. The unit invests directly from the Snowflake balance sheet rather than from a dedicated fund, and will invest anywhere from series A through to pre-IPO funding rounds. It writes cheques of between $1m and $20m.
At the time Snowflake Ventures was set up, Williams said: "Our aim is to foster innovation through investing in growth-stage companies that demonstrate a commitment to mobilising data, provide value to our customers and expand opportunities for the data cloud."
Snowflake Ventures was involved in one of 2022's most valuable corporate investment rounds when it participated in a $1bn-plus raise for cloud cybersecurity software producer Securonix, alongside Capital One Ventures, Verizon Ventures and Wipro Ventures.
Other recent investments include taking part in the series A rounds for Samooha, a data collaboration platform, and journey-mapping service TheyDo.
Snowflake was itself a corporate venturing portfolio company, having been backed in multiple rounds by Capital One Ventures. Before joining Snowflake in 2019, Williams was responsible for corporate ventures at enterprise software company ServiceNow, call centre software provider Genesys and in investment banking for adviser Martinwolf. He has a master's in finance from the Warwick Business School at the University of Warwick.
---