David Lee, executive VP and head of Samsung Next, is one of the 100 leading corporate venturing professionals in our Powerlist this year.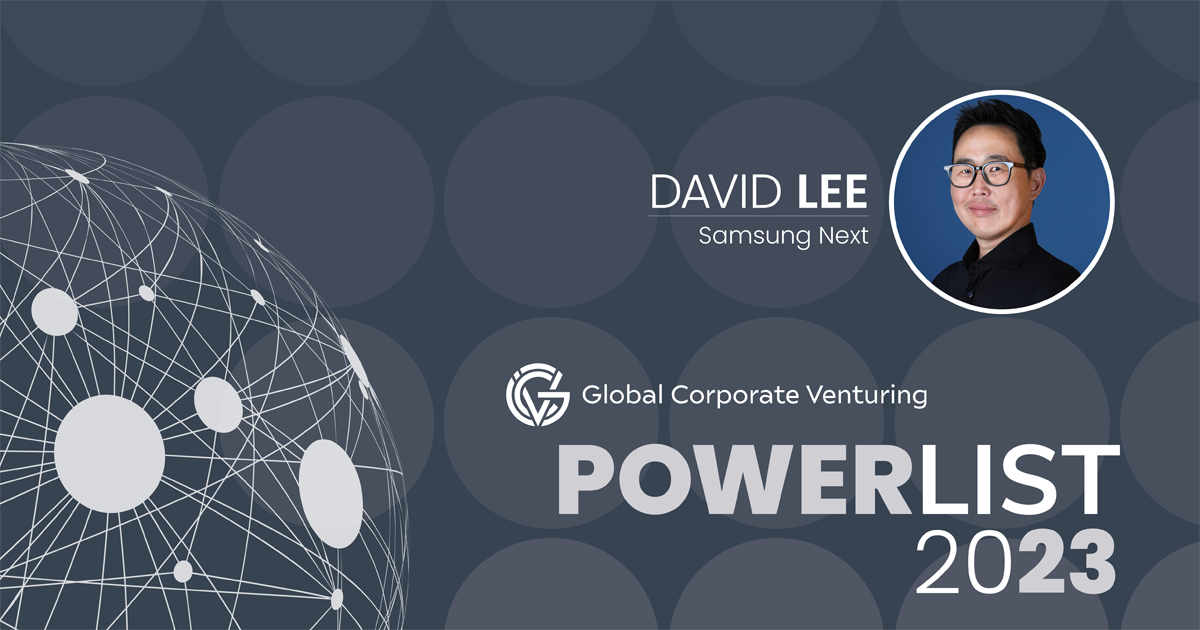 Formerly known as Samsung Global Innovation Center, Samsung Next is the early-stage technology investment fund set up by South Korea-headquartered consumer electronics manufacturer Samsung Electronics.
Led by David Lee, the unit focuses on emerging technologies such as artificial intelligence, blockchain, fintech, healthtech, infrastructure, mediatech and robotics. It pursues both strategic investments, merger and acquisition deals and corporate strategy.
Samsung Next has made more than 250 investments. The most recent of these include participation in the $120m series B round for blockchain messaging protocol developer LayerZero Labs and a role in the $13m series A round for Mitiga, a cloud-based solution for incident response units.
Other recent additions to the Samsung Next portfolio include Stability AI, a company that builds open AI tools, and MosaicML, which helps users train and deploy large language models and other generative AI models securely on their data.
Lee joined the unit in February 2021 after more than five years as a managing partner at Refactor Capital, the venture capital firm he set up in 2016 with former Andreessen Horowitz investor Zal Bilimoria. Lee was previously a managing partner at Ron Conway's VC firm, SV Angel.
At Samsung Next, he works with Brendon Kim, the unit's head of investments who has been with the company for more than a decade. Lee holds a master of science in electrical engineering from Stanford University and a JD in law from New York University School of Law.
---