Kenneth Bronfin, senior managing director of Hearst Ventures, is one of the 100 leading corporate venturing professionals in our Powerlist this year.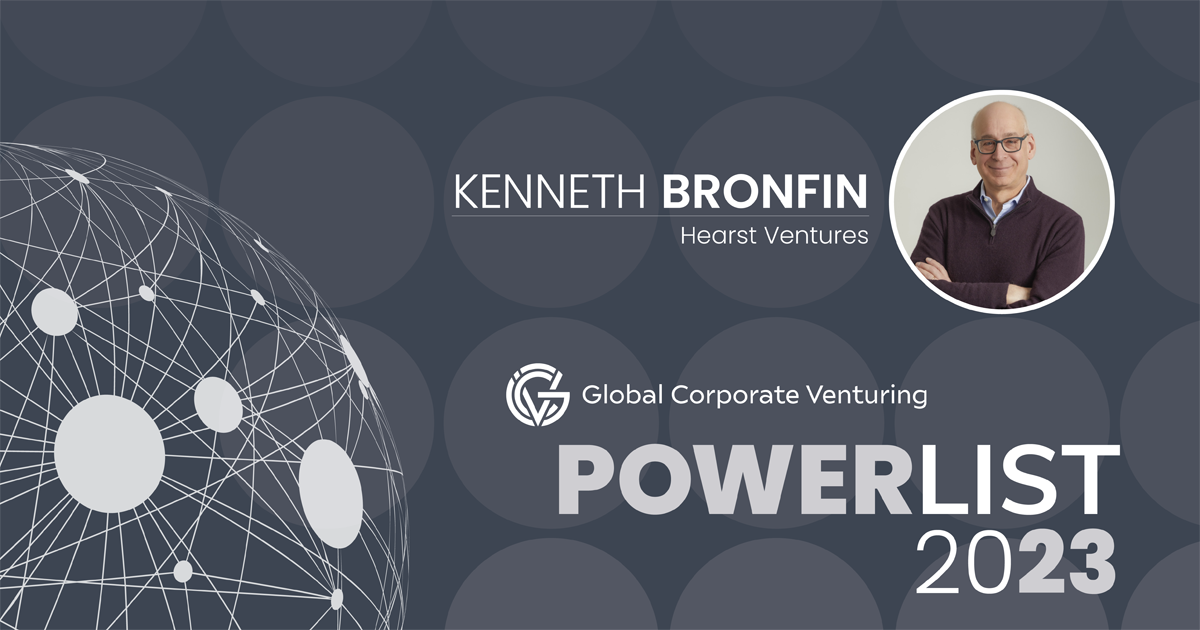 Media group Hearst Corporation has been a stalwart of corporate venturing for more than two decades. Its venturing unit has made more than $1bn in strategic investments in startups operating at the intersection of media and technology, and its portfolio currently stands at more than 50 companies.
As an early adopter of corporate venturing, Hearst Ventures can lay claim to starting its investment programme as one of five corporate investors in Netscape, the US-based search engine widely credited for kick-starting the dotcom boom after the success of its IPO in 1995. Kenneth Bronfin has been the senior managing director of Hearst Ventures since 2013, having previously worked as president and group head of Hearst Interactive Media for more than 10 years. Hearst Ventures has offices in London, Tel Aviv and Beijing, in addition to its headquarters in New York City.
Publicly listed set-top streaming device producer Roku, online news pioneer Buzzfeed and mobility operations unicorn Via were among the unit's investments over the past decade.
Recent deals include roles in a $2m venture round for Aiir Innovations, a Netherlands-based developer of AI technology for use in borescope inspections, and a $55m series E round for drone-based analytics business Zeitview. Hearst Ventures also led the $12m seed round for Caramel, a motor vehicle sales platform.
Bronfin also advises Hearst business units on their individual digital and M&A strategies. He has been with Hearst since 1996, having previously worked as general manager of television network NBC's digital television group. He has an MBA from the Wharton
School at the University of Pennsylvania.
---