Lak Ananth, CEO and managing partner of Next47, is one of the 100 leading corporate venturing professionals in our Powerlist this year.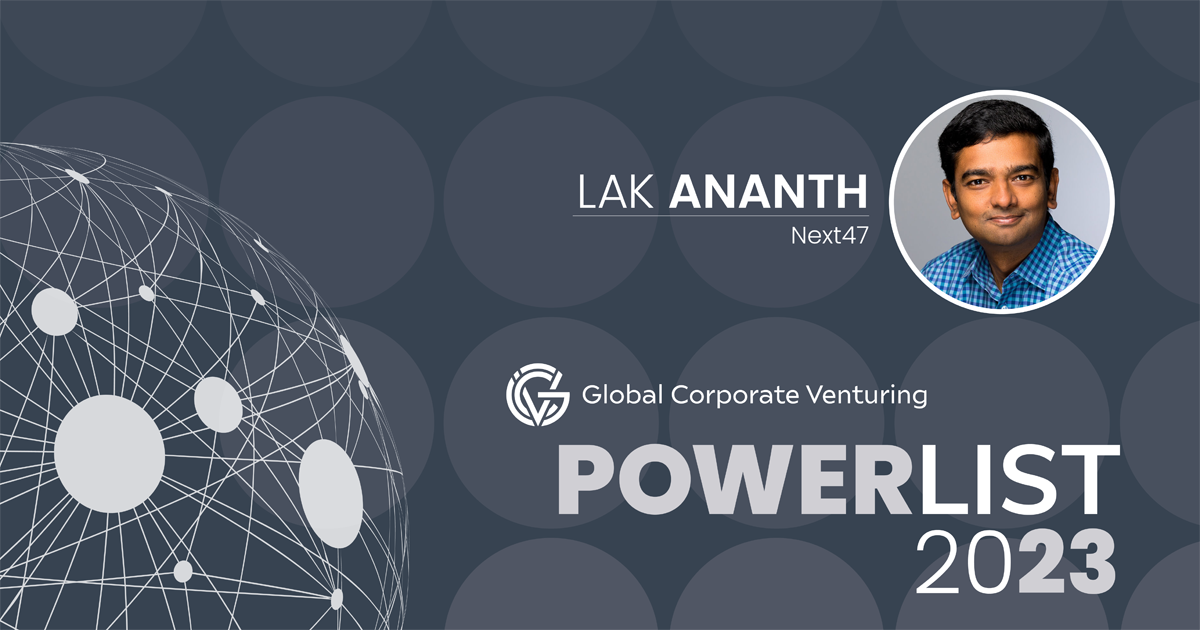 Lak Ananth became chief executive and managing partner of Next47, the US-based corporate venturing arm of Germany-headquartered industrial conglomerate Siemens, when the unit was formed in October 2016.
Ananth began his career as an engineer working with startups during the dotcom boom at the turn of the millennium, and has since concentrated on identifying industry-changing disruptions and acting on them as an investor or acquirer. At Next47, his investment focus is on applications of artificial intelligence and machine learning, as well as vertical software-as-a-service, enterprise IT, robotics, mobility and other emerging areas of deeptech.
Next47 has invested in more than 160 businesses developing deep technologies including augmented and virtual reality, cybersecurity, autonomous transportation, the internet of things, advanced manufacturing and automation. To date, it has achieved 70 exits. Over the past 12 months, the unit led customer success platform Vitally's $30m series B round and also provided funding for Skydio, a drone technology manufacturer, and Locus Robotics, among others.
Prior to joining Next47, Ananth founded and built Hewlett Packard Pathfinder, the corporate venturing arm of computing technology producer Hewlett Packard Enterprise (HPE), bringing together venture investing and revenue-generating business development for portfolio companies from HPE customers.
He also previously worked in strategy at networking equipment supplier Cisco Systems.
Ananth has an MBA from Insead and the Wharton School of Business, an MS from Kansas State University and a BE from Guindy Engineering College, India.
---