Mahdi Aladel, CEO of Aramco Ventures, is one of the 100 leading corporate venture professionals on our Powerlist this year.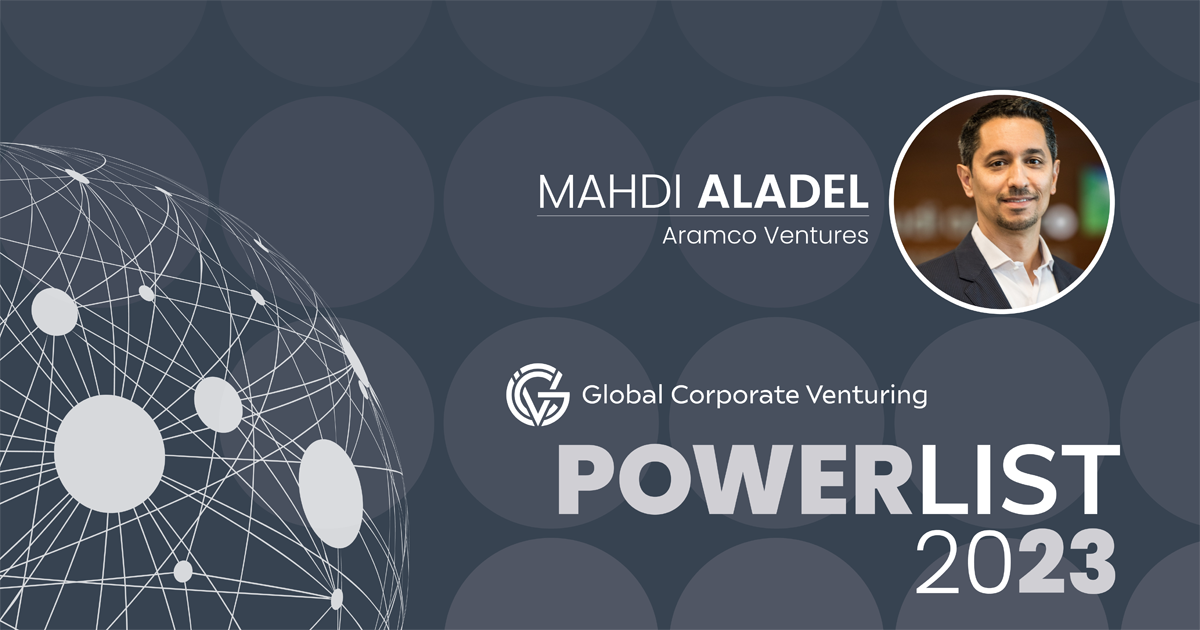 Mahdi Aladel has been CEO of Aramco Ventures, the corporate venturing unit of the world's largest
oil and gas company, Saudi Aramco, since taking over from Majid Mufti in 2020.
Aladel was a corporate strategist at Aramco before leaving the role in August 2013 to help enable the transformation of Motiva Enterprises in Houston, Texas, which at the time was a joint venture between Aramco and Shell. He rejoined Aramco in late 2017 as the director of the base oils and lubricants department, in which he founded and led Aramco's Global Base Oils Alliance and the development of the Aramco lubricants business and brand.
Aramco Ventures was set up in 2012 as a $500m evergreen programme with a mandate to invest in technologies that could bring value to its parent. Early investments were mainly in core oil and gas tech, although in recent years the unit's major focus has shifted to IR4.0 (the fourth industrial revolution), digital and sustainability technologies.
Aramco Ventures has also launched two $1bn-plus funds: Prosperity7 Ventures and the Sustainability Fund. Saudi Aramco supplied capital for both. Launched in 2019, Prosperity7 is structured like a traditional venture capital fund, focused on deeptech from the US and China. The Sustainability Fund was set up in 2022 to support the decarbonisation of Saudi Aramco's own operations and to help the company develop new lower-carbon fuels businesses, such as hydrogen, ammonia and synthetic fuels.
In recent months, Aramco Ventures has taken part in the $139m series B round for clean energy developer Amogy, as well as the $15m series A raise for HT Materials Science, a developer of nanofluid technology. ■
---