Minas Apelian, VP of internal and external venturing at Nova by Saint-Gobain, is one of the 100 leading corporate venturing professionals in our Powerlist this year.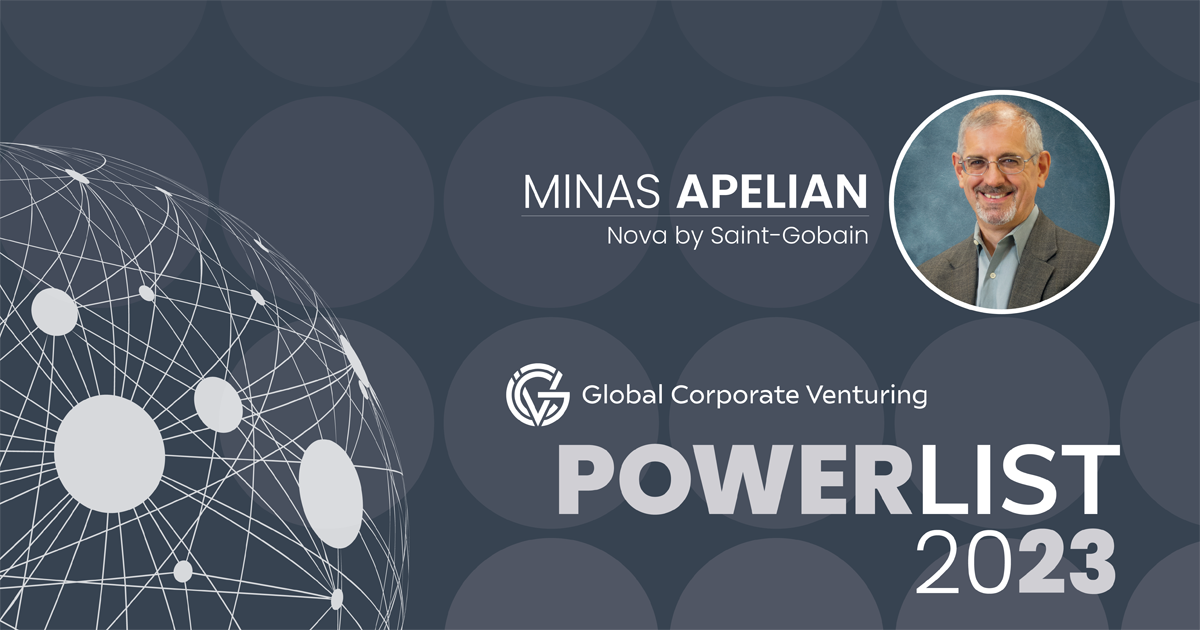 Minas Apelian is the vice president of internal and external venturing at Nova by Saint-Gobain, the strategic investment arm of Paris-listed advanced materials producer Saint-Gobain. He has led Saint-Gobain's external and internal venture teams to help drive the firm's innovation strategy since 2013. Formed in 2006, Nova seeks startups developing technologies, services and products that align with its parent's focus on sustainability and well-being, and offers the corporate's resources and know-how to entrepreneurs.
Nova has a team of 14 based around the world, with representatives in the US, France, the Netherlands and China. The unit studies approximately 1,000 startups a year, half of which are examined in greater depth before 100 are selected to be evaluated alongside Saint-Gobain's various business units to identify potential strategic alignment.
When sourcing investment opportunities, Nova seeks traits that can support or improve its core business, such as technologies or products that can enhance the construction value chain or innovations that enable the development of more efficient building spaces.
In February 2023, the unit participated in the $7m seed round for Enteligent, a solar power company, while in December 2022 it backed sound technology developer Treble in a $6m seed round. Other recent investments include data-acquisition firm Newboot and Utility Global, a developer of energy-storage solutions. Apelian holds a PhD in chemical engineering from the Massachusetts Institute of Technology.
---