Madison Rezaei, VP of new business strategy and head of Verzion Ventures, is one of the 100 leading corporate venturing professionals in our Powerlist this year.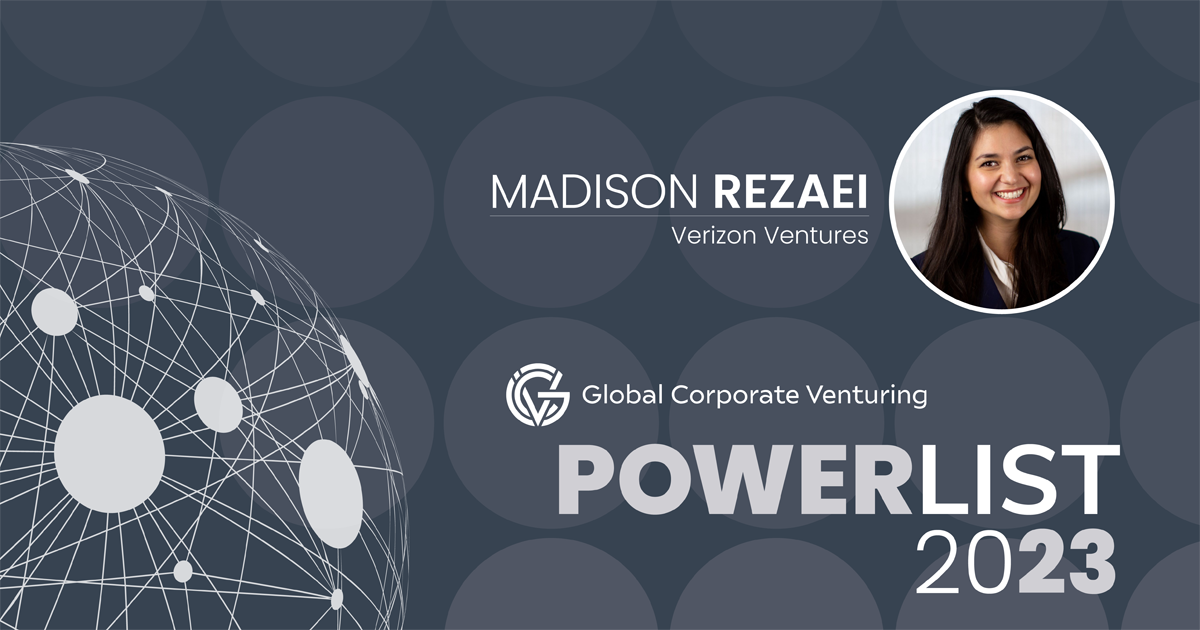 Madison Rezaei was appointed to head Verizon Ventures, the corporate venturing unit of US- based telecommunications company Verizon, in January this year, just two years after joining the company in a business development capacity.
This year alone, it has backed four companies: text message engagement platform Community, 5G radio access network developer Verana Networks, VR technology developer for education Dreamscape Learn and Nami, an artificial intelligence platform for internet of things.
The unit has also seen through successful exits of companies such as fantasy sports company Fanduel (Flutter Entertainment), TV advertising company Invidi (AT&T), and predictive analytics company Medio (Nokia).
Verizon Ventures' other companies include data analytics company Civis Analytics, collision avoidance technology company Iris, insurtech provider Voom and Aifi, an artificial intelligence platform for autonomous shopping.
On top of its direct investments, Verizon Ventures has secondary investments, such as BBG Ventures, a seed-stage fund focused on women-led tech companies.
At the time of her appointment, along with that of chief investment officer John Nitti, Verizon said the moves would bring the unit closer to the company's corporate strategy. Before she moved to Verizon in 2020, she advised companies in the technology, media and telecom sectors – across subjects such as digital media, enterprise tech and wireless telecommunications – at consultancy firm Altman Solomon, where she served as director. During her tenure there, she led the Women in Technology group, as well as the firm's pro bono practice
---