Anja König, global head of Novartis Venture Fund, is one of the 100 leading corporate venturing professionals in our Powerlist this year.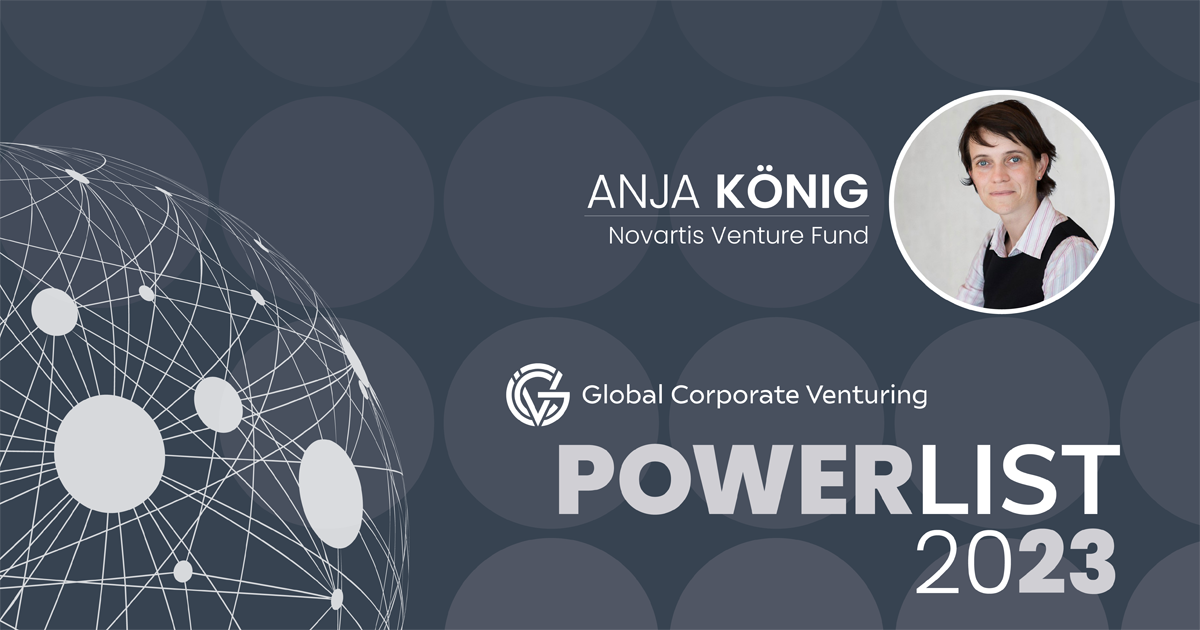 Anja König is the global head of Novartis Venture Fund, the corporate venture arm of the Switzerland-based pharmaceutical corporation Novartis. König has been at Novartis for more than 17 years, starting as a strategic assistant to the chairman and CEO, before transitioning into corporate venturing. In 2017, she became global head, overseeing operations across multiple company sites.
Launched in 1996, the Novartis Venture Fund invests in therapeutic and healthcare startups from early through to late stage. The team has $750m under management and will typically invest around $30m in a company over its life.
The fund has made more than 130 investments and has 25 active portfolio companies. Recent investments include co-leading the series A funding round for Mediar Therapeutics, a biotechnology company developing therapies for fibrosis.
Novartis Venture Fund has had 72 successful exits from its portfolio, including 39 companies that have listed on the stock exchange. One of its most notable exits was Forma Therapeutics, a developer of therapies for rare blood disorders, which was bought by Novo Nordisk for $1.1bn in 2022.
Before joining Novartis Venture Fund in 2006, König was a US-based associate partner at management consultancy firm McKinsey, where she worked with healthcare, pharmaceutical and biotech firms on both sides of the Atlantic.
König is a member of the board of trustees of the Swiss National Science Foundation and an independent board director of Sensirion, a Switzerland-based developer of sensors for manufacturing companies.
---