Young-Joon Choi, president and CEO of Samsung Ventures, is one of the 100 leading corporate venturing professionals in our Powerlist this year.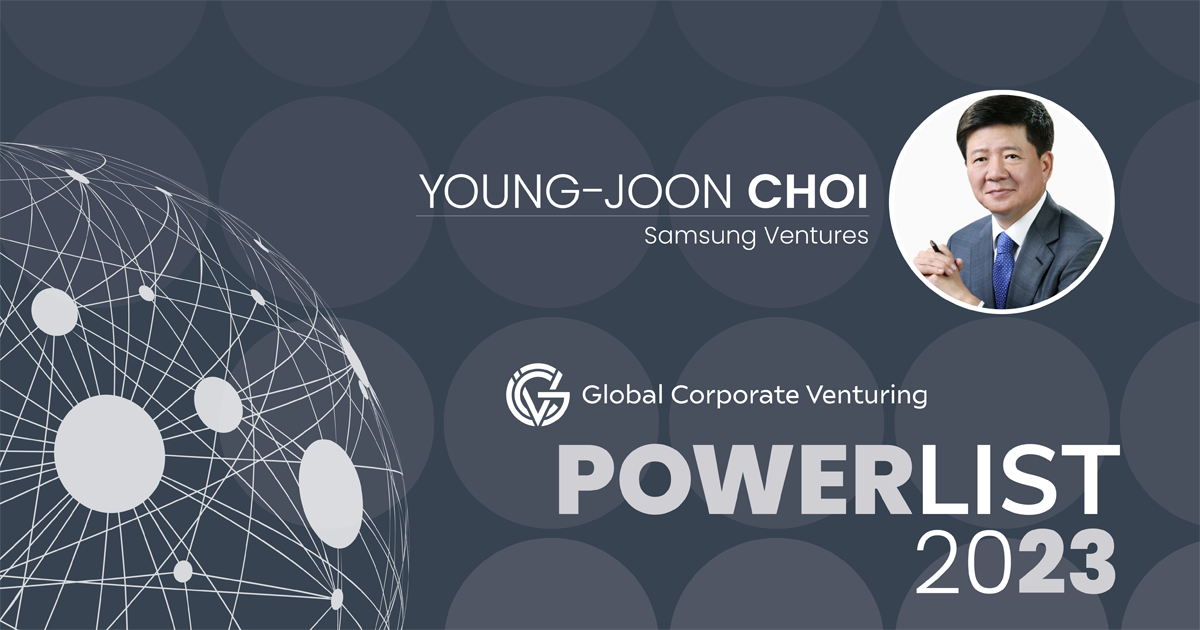 Young-Joon Choi is president and CEO of Samsung Venture Investment, a corporate venturing subsidiary of South Korean electronics manufacturing conglomerate Samsung.
Choi started as a member of the corporation's accounting group in 1984, with a large part of his career spent with Samsung's corporate strategy office. From 2000, he spent nearly a decade at the Samsung Strategic Planning Office, before taking several other roles at Samsung Electronics, Samsung Card and Samsung Futures. He was named CEO and president of Samsung Venture Investment in late 2020.
Formed in 1999, Samsung Venture Investment has more than $1.8bn under management and invests $250m annually, covering South Korea, the US, India, Japan, China, Israel and Europe.
Samsung Venture Investment makes stage-agnostic investments, early to pre-IPO stage and concentrates on semiconductors, telecommunication, software, internet, bioengineering, carbon capture, medical technologies, fintech and insurtech.
The unit has more than 80 active portfolio companies, having invested in 550 startups. Samsung Venture Investment has also scored exits including enterprise data storage company Pure Storage and streaming television service Pluto TV. Samsung is a $262.8bn conglomerate specialising in various forms of technologies. It also operates two other corporate venturing units: Samsung Next and Samsung Catalyst Fund, in addition to several other daughter businesses such as Samsung Electronics, Samsung Heavy Industries and Samsung Life Insurance.
---
See the full 2023 Powerlist here.