Brendon Blacker, managing partner of Delivery Hero Ventures, is one of the 100 leading corporate venturing professionals in our Powerlist this year.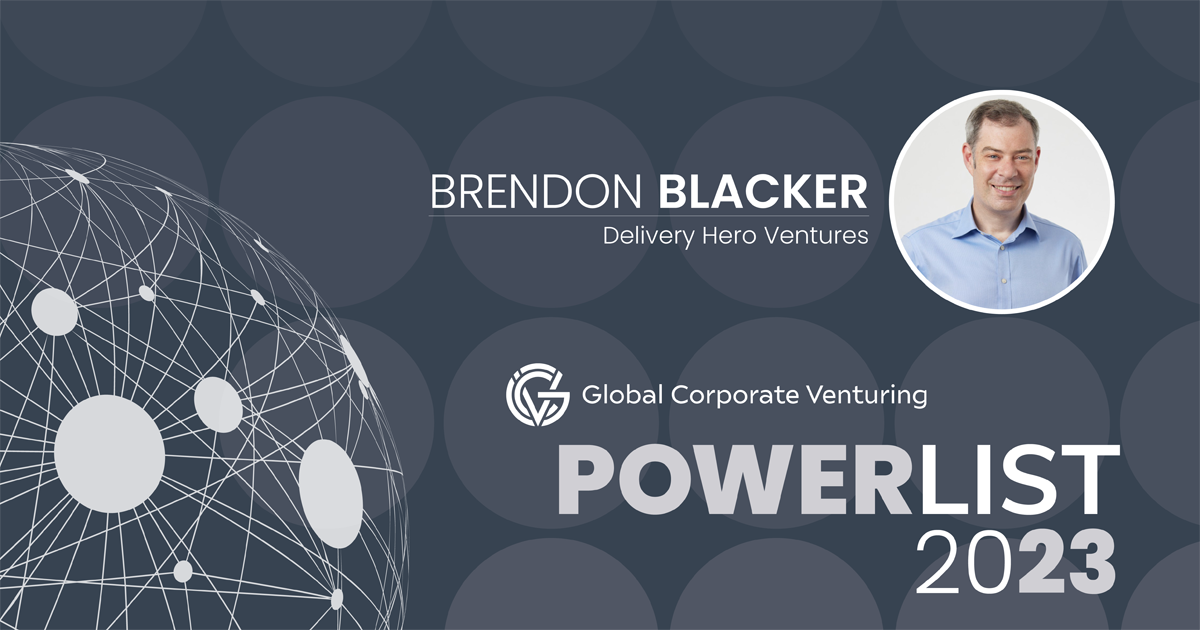 Brendon Blacker has been in charge of Delivery Hero Ventures, the independently managed venture capital fund backed by food technology company Delivery Hero, since it was set up in January 2021.
The unit, which operated under the name DX Ventures until adopting its current name last year, aims to "support the next generation of disruptive, founder-led technology companies to achieve long-term success".
Discussing the March 2022 rebrand, Blacker said: "By adopting this new brand identity, Delivery Hero Ventures is highlighting a key part of its value proposition: our ability to leverage Delivery Hero's unique ecosystem to benefit our founders and help them grow world-leading businesses."
Among the unit's first wave of portfolio investments were companies such as social commerce platform Facily; Southeast Asian chain Flash Coffee; Toku, a cloud communications business; and Olio, a mobile app designed to reduce food waste. More recently, the unit participated in the $16m series B round for Yodawy, an online pharmacy marketplace and insurance benefits manager, as well as the $3m seed round for Egypt- based food importer OneOrder. The unit has been involved in 20 investment rounds since it was formed. Before joining Delivery Hero Ventures, Blacker spent more than 13 years as senior vice president of Macquarie Group, leading the company's venture capital investments in consumer internet, enterprise software and fintech businesses in Asia, Australia and Europe
---