Marcus Behrendt, managing director of BMW i Ventures, is one of the 100 leading corporate venturing professionals in our Powerlist this year.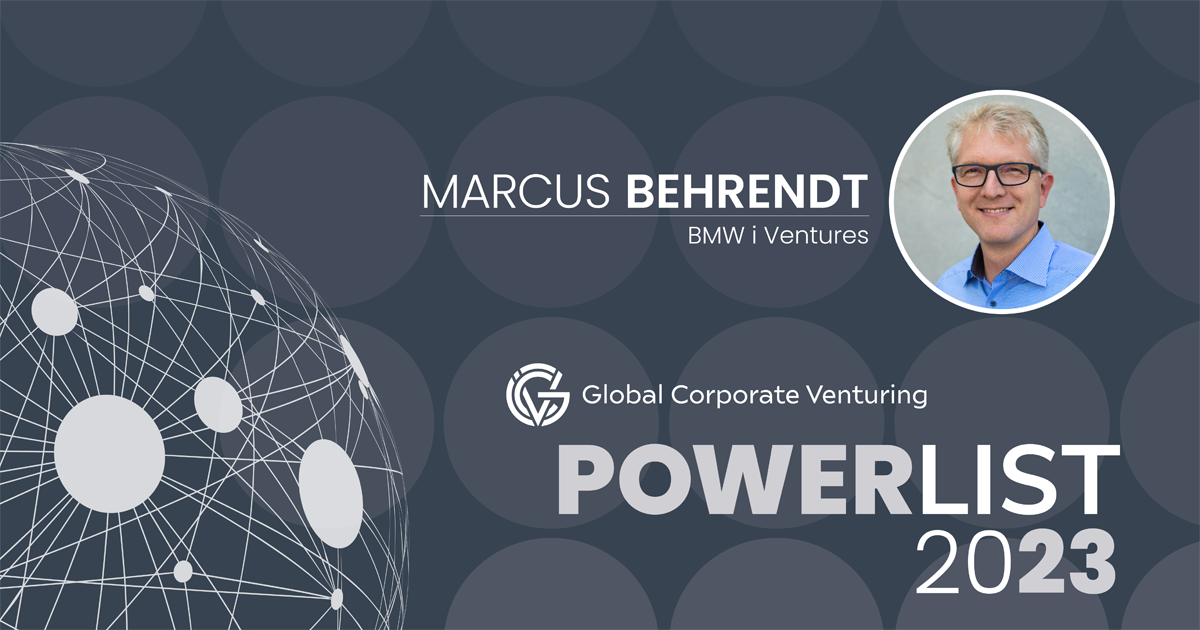 Marcus Behrendt has been managing director of BMW i Ventures, the US-based venture capital firm formed by Germany-headquartered automotive manufacturer BMW, since August 2022, having previously served as the unit's CEO.
Launched by its parent in 2016, BMW i Ventures has accumulated a portfolio of more than 50 companies. Among its most notable exits are Chargepoint, the vehicle charging network, and manufacturing services marketplace Xometry, which floated in a $302m IPO in 2021.
In 2021, the unit launched a $300m fund focusing on sustainability and operating alongside BMW i Ventures' unit's $500m first fund. The sustainability fund targets early and mid-stage companies concentrating on sustainability, transportation, manufacturing and supply chain technologies. Behrendt and his colleague Kasper Sage were named managing partners.
At the time, Behrendt said: "With Fund II we will refocus our investment thesis to even better serve the needs of the ecosystem and the BMW Group as a whole. Even more than before, circularity and sustainability will play a key role in our investment activities."
Among the unit's recent investments are a lead role on the €15m series A round for drive unit developer Deep Drive, as well as involvement in the €50m series C raise for Plus One Robotics, a logistics automation business.
Behrendt joined BMW i Ventures in 2018 having worked for the parent company in its user experience and concept quality divisions. Previous roles include CEO of automotive industry consultant JD Power Europe and a stint at motor manufacturer Mercedes-Benz.
---