Angie Grimm, managing partner and global head of IBM Ventures, is one of the 100 leading corporate venturing professionals in our Powerlist this year.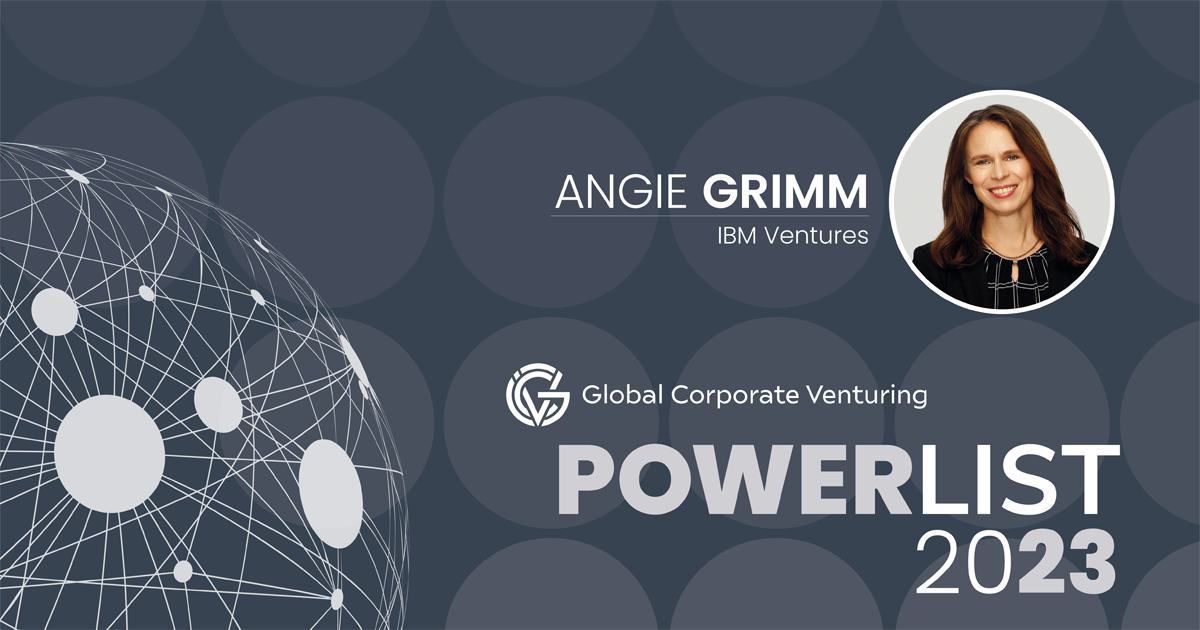 Angie Grimm has been managing partner and global head of IBM Ventures, US-based technology provider IBM's corporate investment arm, since 2019. IBM Ventures invests in early-stage startups that are providing innovative technologies to the enterprise. The unit invests in select enterprise software companies across five themes: data and AI, security, sustainability, automation and quantum computing.
While IBM Ventures was initially formed in 2001, making it one of the more seasoned open innovation players, its mission was recently reimagined to focus on investing with a "capital plus" model. The unit invests capital in high-growth innovators, plus taps into a wide IBM network to help bring value to partners.
IBM Ventures works closely with subject matter experts in IBM businesses to support innovation initiatives and investments. The team serves as a strategic unit of IBM that provides 'headlights' into market disruptions. The team then engages with the best startups to help solve the business problems of both IBM and its enterprise clients.
Among the unit's recent investments include innovators in Quantum Computing such as Qunasys and Strangeworks, security vendors Cyolo and Lightspin, and data infrastructure providers such as SingleStore and Dremio.
Grimm has worked in a variety of roles at IBM since joining the company in 2002. She spent three years at the brokerage Donaldson, Lufkin, & Jenrette (DLJ) as an investment banker in Chicago and aided in establishing DLJ's European M&A and technology group in London.
---