Geert van de Wouw, managing director of Shell Ventures, is one of the 100 leading corporate venturing professionals in our Powerlist this year.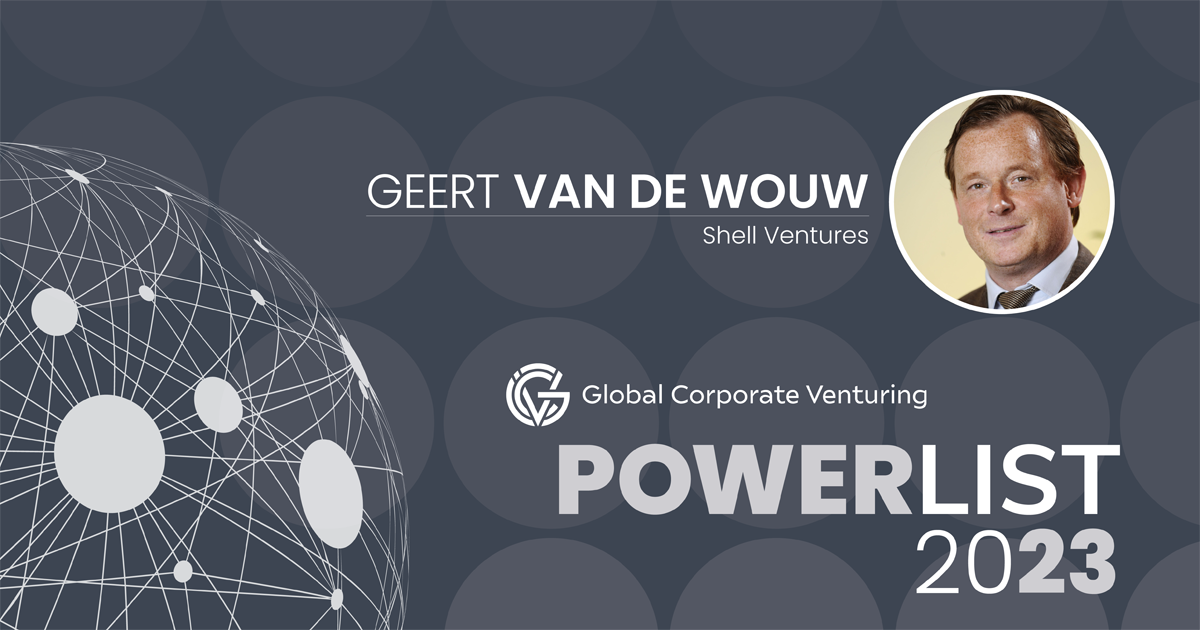 Geert van de Wouw has been managing director for Shell's corporate venturing unit, Shell Ventures, for more than 11 years.
Established in 1996, Shell Ventures invests in seed- to late-stage companies that are developing technologies related to the energy transformation. With offices in the US, Europe, India, and China, the team's focus is a mix of power, mobility, emission management, resources and digital.
The unit's recent investments include a lead role in the $3m seed round for nanotube manufacturer DexMat, a part in the $30m series C round for car-washing service Get Spiffy and participation in the $90m funding round for Kongberg Digital, provider of industrial software.
Once invested, Shell Ventures supports its portfolio companies by helping them find deployment opportunities for their technologies within Shell's businesses.
Prior to joining Shell Ventures, van de Wouw has served in various roles at Shell Group and Fluor Corporation at the interface between commercial deal-making and technology, including roles in new business development, contracting & procurement and M&A.
He holds a master's degree in Bio-Molecular Sciences from the University of Wageningen in the Netherlands and received postgraduate business education at the IMD Business School in Switzerland.
---