Murali Venkatesan, head of Danaher Ventures, is one of the 100 leading corporate venturing professionals in our Powerlist this year.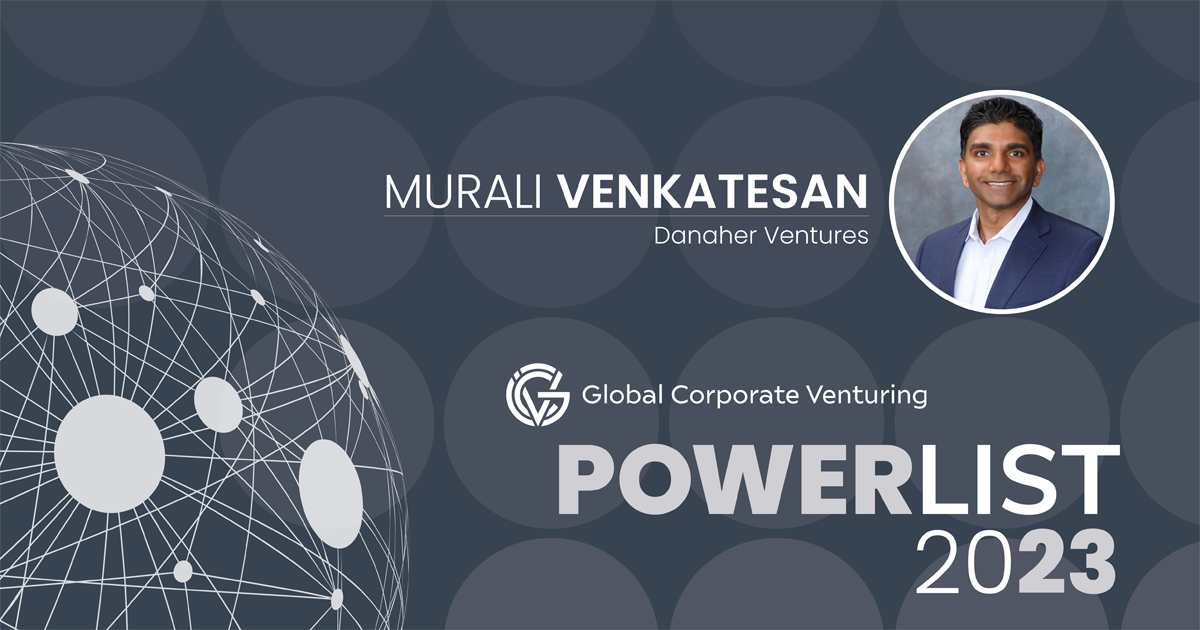 Murali Venkatesan is a new entrant to the GCV Powerlist, mainly because Danaher Ventures has spent the past four years building its team and portfolio, and is only now beginning to go public. But this team of investment professionals and a sizeable active portfolio look like a force to be reckoned with.
Founded in 1984 by brothers Stephen and Mitchell Rales, Danaher is a US conglomerate, which has been turning itself into a impactful biotechnology, life sciences and diagnostics company, in part, through acquisitions that have made it the owner of brands such as Beckman Coulter, Cytiva, Leica Micro and Biosystems, IDT and Cepheid. But corporate venture also has a part to play in the transformation.
"Danaher Ventures has played an important role in Danaher's strategic transformation into as cience and technology leader. Our commitmentto supporting early-stage, leading-edge innovators is foundational to our mission of applying the power of science and technology to materially impact patient lives and improve human health," says Venkatesan.
Venkatesan spent his early career building upon the Human Genome Project, filing 17patents related to gene sequencing technology. At Illumina he worked on reducing the cost of gene sequencing by three orders of magnitude, which has helped transform molecular medicine.
The Danaher Ventures team includes Samuel Ngai, leading Danaher Ventures Asia; Alex DeWinter; Stephanie Chow, who was formerly at pharmaceuticals company Roche; David Cruikshank, who was previously with Arch Venture Partners; and early-stage life sciences investor Charlie Purtell, who has been with Danaher since 2010.
---