Mawsonia
We are a global market intelligence and publishing company that publishes news and insights through our Corporate, University and Impact venturing channels.
We (Global Corporate Venturing) host global events, with flagship conferences in Silicon Valley, London, São Paulo and Tokyo, and track the people, companies, deals and emerging trends shaping the future of innovation and capital.
Through our unique data, reporting, extended network and GCV Analytics, Fortune 1000 companies subscribers are given access to the latest research and insights into the private markets and investment activities that are defining innovation today and informing the companies, investors and leaders of tomorrow.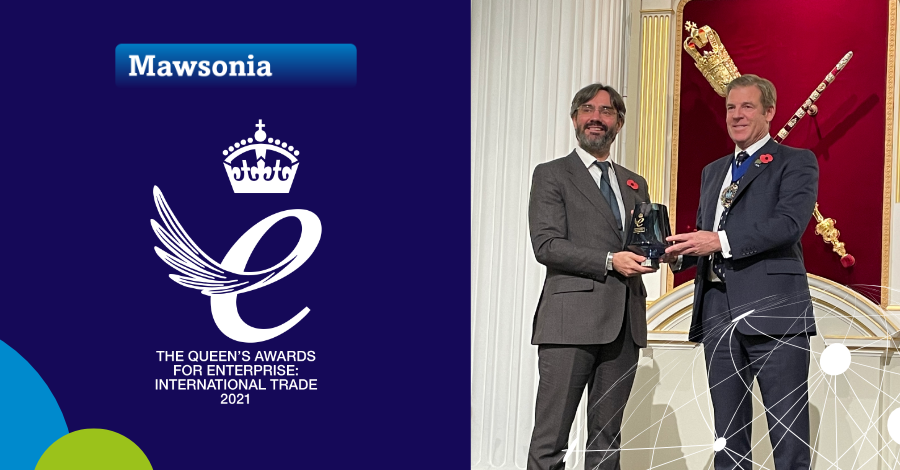 James Mawson presented with Mawsonia's 'Queens Award for Enterprise for International Trade' in November 2021
History
Mawsonia's Founder and CEO James Mawson was editor of Private Equity News, part of Dow Jones and The Wall Street Journal in London, for nearly four years until May 2010, when he launched Global Corporate Venturing as an independent title from his own publishing company.
This was followed by the launch of the second publication, Global University Venturing, in January 2012 to help students and faculty and academia more broadly launch or develop their entrepreneurial businesses and work with external peers.
The company's third title, Global Government Venturing, was launched in May 2014, and rebranded to Global Impact Venturing in February 2019.
Global Corporate Venturing
Global Corporate Venturing (GCV) is where global innovation and capital converge to define, invest and shape the world of tomorrow. We arm the world's investors and corporations with the knowledge, insights and connections needed to drive innovation and capital forward. Our aim is to provide the world's investors and the wider innovation ecosystem with the information, insights, collaboration and access they need to succeed in a constantly changing world.
Global University Venturing
Global University Venturing (GUV) is where tech transfer, academic and investment experts meet to explore the latest ideas and technologies driving innovation forward. We drive the discussions and share best practices that are critical to the success of university spinouts, scaleouts and innovation programmes. Our aim is to help improve the processes of bringing innovations from academia to global markets and facilitate their integration into the broader business ecosystem.
Global Impact Venturing
Global Impact Venturing (GIV) is where the global investment and venture capital communities connect to drive innovation forward. Our mission is to help corporate and venture capital investors deliver strategies and technologies that drive positive social and environmental change. We help investors and corporations implement impact investment programmes that benefit both stakeholders and society.
Contact us
For more information about our company, services, or for suggestions and feedback please get in touch.