We provide corporates, investors, and entrepreneurs from across the globe with the information, insights, and access they need to stimulate open and progressive innovation. Across three main services – media, events, and professional development – we create platforms and channels where global innovation and capital meet.
Information and Media
Through our global publications, we chronicle the companies, deals, best practices and emerging trends shaping the future of innovation and capital.
Insights and Professional Development
Through the GCV Institute – the first and only specialised institute dedicated to corporate venturing industry advancement, staying power and impact – we offer CVC professional development and certification, benchmarking and community building.
The GCV Institute – By CVCs for CVCs.
Access and Events
For over 10 years, we have hosted leadership forums and worldwide events that continually bring together the investment communities that allocate capital that will shape the future of innovation.
For an overview of all the events we run, click here to find the full GCV Events Calendar.
Further Information
For more detail on GCV, and to view the full product suite of services we provide, please have a look at the below documents:
Contact Us
For more information about our company, services, or for suggestions and feedback please get in touch.
---
Mawsonia
Mawsonia is the holding company of GCV, GUV and GIV and was founded in 2010 by CEO, James Mawson.
Before Mawsonia, James was editor of Private Equity News, part of Dow Jones and The Wall Street Journal, in London for nearly four years, after which he launched his first publication, Global Corporate Venturing. This was followed by the launch of the second publication, Global University Venturing, in January 2012 to help students and faculty and academia more broadly launch or develop their entrepreneurial businesses and work with external peers. The company's third title, Global Government Venturing, was launched in May 2014, and rebranded to Global Impact Venturing in February 2019.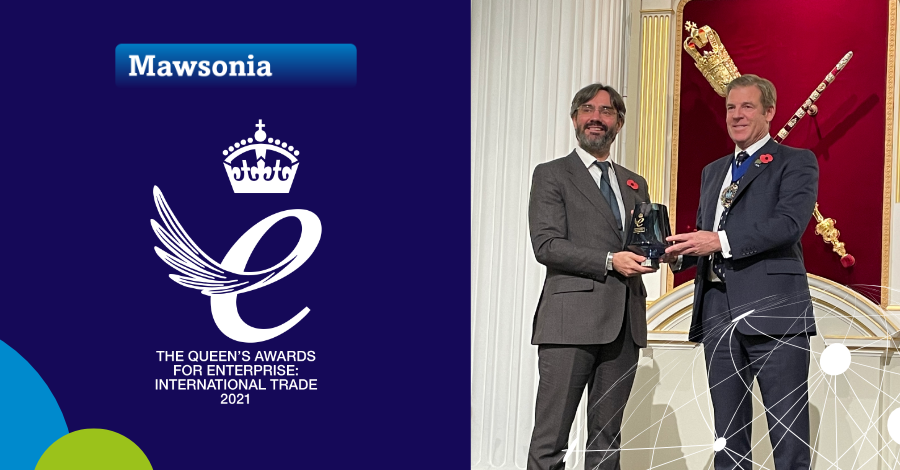 James Mawson presented with Mawsonia's 'Queens Award for Enterprise for International Trade' in November 2021