James Mawson
Founder, CEO and Editor-in-Chief
James Gunnell
Managing Director

Jo Garner
Finance Director
Commercial
Charlie Hayward
Head of Partnerships and Engagement
Dan Stevens
Head of Marketing & Brand
Hannah Bayes-Brown
Head of Operations

Janice Mawson
Consulting Director, Leadership Society & Subscriptions
Zowie Fort
Events & Communications Co-ordinator
Holly Ellis
Content & Events Producer
Amber Knapp
Project Coordinator
Christina Riboldi
Events Director, US
Petra Johansson
Events Manager

Leah Stanbury
Assistant Finance Manager
Emily Rudd
Customer Success & Community Assistant
Lucy Mason
Marketing Assistant
Ivana Beltrão
Head of Development – LATAM
Editorial
Maija Palmer
Senior Editor, Global Corporate Venturing
Thierry Heles
Editor, Global University Venturing
Kim Moore
Deputy Editor
Angela Logan
News and Production Editor, Global Corporate Venturing
Robert Lavine
Features Editor
Kaloyan Andonov
Analyst & Reporter
Edison Fu
News Editor, Global Corporate Venturing

Fernando Moncada Rivera
Senior Reporter

Roshini Bains
Junior Reporter
GCV Institute
Liz Arrington
Co-Founder & Managing Director
Patty Burke
Principal Designer and Instructor
Lee Sessions
Corporate Venture Ecosystem Lead
Paul Morris
Principal – CVC Investment Programs
Mark Klopp
Course Leader
Annette Berry
Program Manager
In more detail…
James Mawson
Founder, CEO and Editor-in-Chief
James was editor of Private Equity News, part of Dow Jones and the Wall Street Journal in London, for nearly four years until May 2010 when he launched Global Corporate Venturing as an independent title from his own publishing company. This was followed by the launch of the second publication, Global University Venturing, in January 2012 to help academic researchers launch or develop their spinouts and work with external peers. The company, Mawsonia's, third title, Global Government Venturing, was launched in May 2014 and rebranded to Global Impact Venturing in February 2019.
As well as editing Private Equity News, James coordinated leveraged buyout and venture capital coverage for use by other titles in the Dow Jones and News Corporation group, acted as a spokesman on BBC radio and television and chaired awards and conferences for a host of media groups, including the BVCA awards and event for more than 1,000 people in October 2009.
Previously, James had freelanced for a host of national and trade media titles, including the BBC, Financial Times, Economist, Independent on Sunday, Sunday Express and Dow Jones Newswires; provided research for Nick Davies's book, Flat Earth News; was a foreign correspondent in central and eastern Europe; and was international editor for FT Business.
After graduating from King's College, London, James's first job was working at technology publishing house ComputerWire.
He is also a director of the London Press Club and has acted as a pro bono editor for the European Venture Philanthropy Association's monthly newsletter.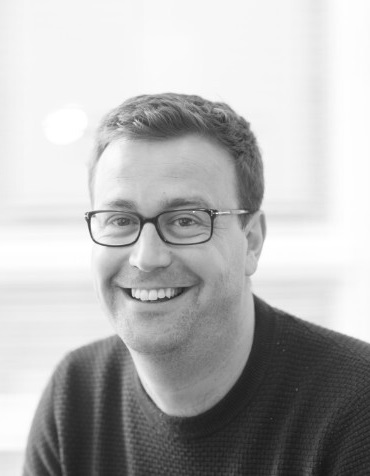 James Gunnell
Managing Director
James Gunnell joined as managing director in 2019. Working closely with the editorial team, James and his team seek to connect global investors and the wider innovation ecosystem with the information, insights and access they need to succeed in an ever-changing world. Prior to Mawsonia, James worked for the Financial Times where he served as managing director of FT Live, the events and conferences division of the FT newspaper. He holds a BA Hons from University of London.