Shreyansh Singh, head of investments at Polygon Technology, is one of the 100 leading corporate venturing professionals in our Powerlist this year.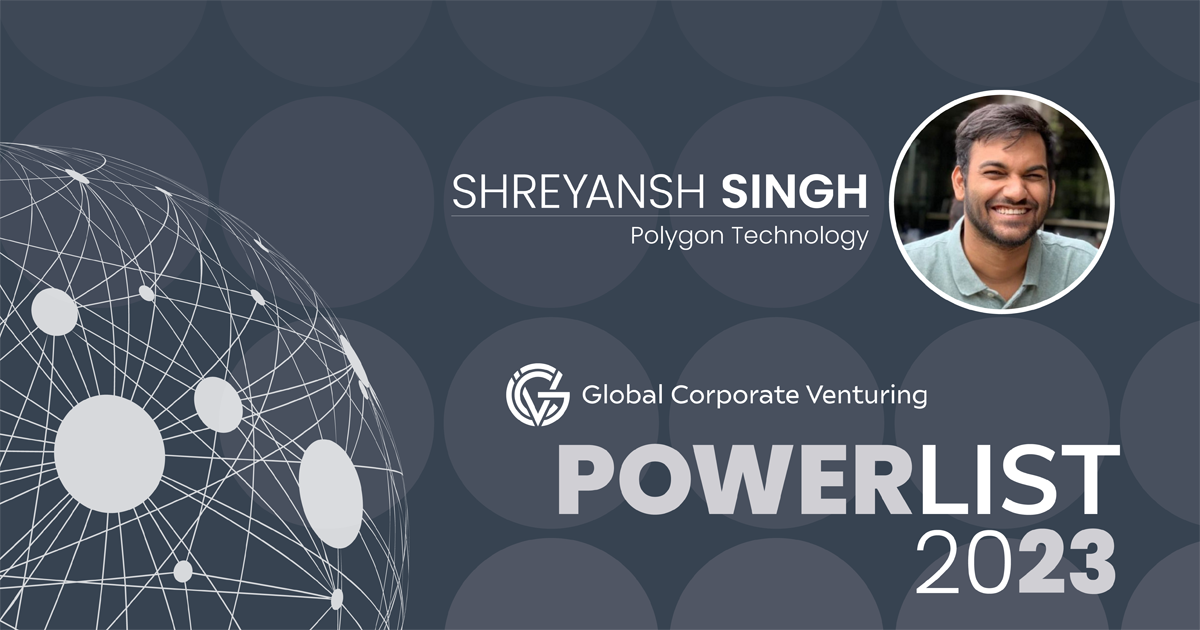 Shreyansh Singh is head of investments at Polygon Technology, the corporate venturing unit set up by India-based web3 infrastructure company Polygon Labs. Before taking his role at Polygon Technology, Singh was head of another of the firm's subsidiaries, Polygon Studios, which focused on developing an NFT (non-fungible token) ecosystem and creating gaming projects, particularly in the metaverse.
Polygon Technology has emerged as one of the most prolific investors in the web3 sector, with more than 100 investments since it was founded. Like many of its blockchain-focused peers, it invests broadly to help build up an ecosystem around its platform. The team makes early-stage investments – mainly seed rounds – across all categories of web3.
Among Polygon Technology's recent investments are a lead role in the $2.8m seed round for PolyTrade, a blockchain-based trade finance platform, and involvement in the $3m seed round for metaverse technology developer Anima. The unit also joined the $4m pre-seed round for collaborative creativity community Stems Labs and the $40m series A raise for cryptocurrency platform MPCH Labs.
Singh, who is based in Dubai, joined Polygon Labs – initially known as Matic Network when it was set up in 2017 – as its marketing lead four years ago. Matic Network rebranded as Polygon in February 2021 "to better reflect its goal of bringing multiple Ethereum-compatible scaling solutions to web3". Polygon was designed to be "the first well-structured, easy- to-use platform for Ethereum scaling and infrastructure development". The company brought its various operations under the single Polygon Labs rebrand at the start of 2023
---