Yat Siu, chairman and co-founder of Animoca Brands, is one of the 100 leading corporate venturing professionals in our Powerlist this year.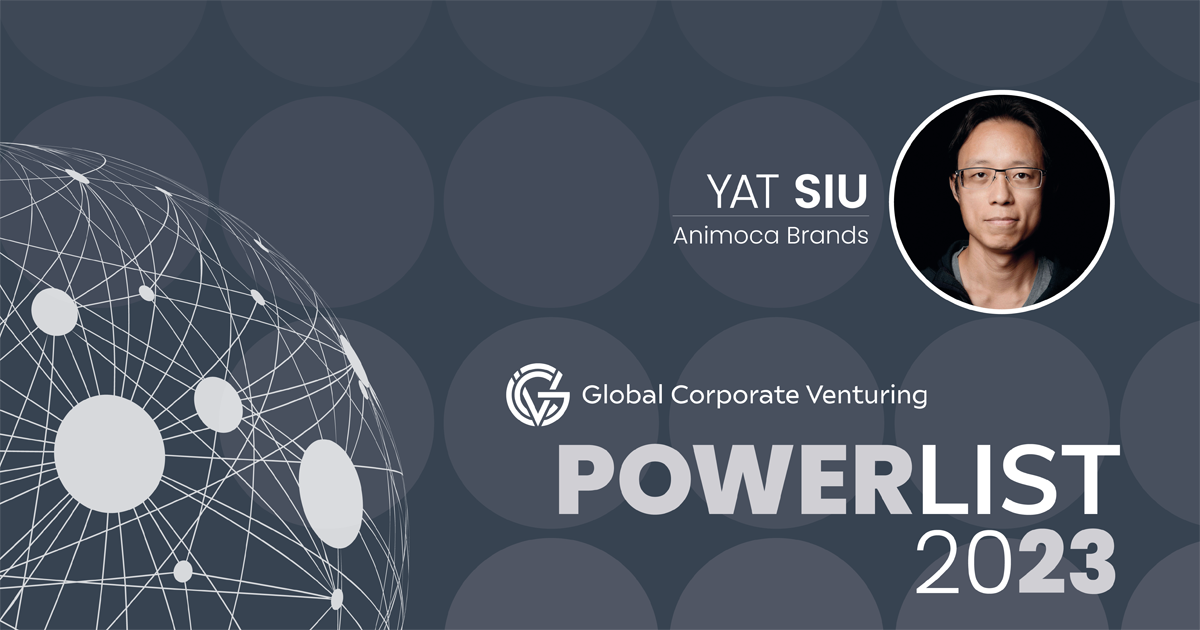 Animoca Brands is a Hong Kong-based developer and publisher of video games and blockchain technology with a strong focus on venture investment. Set up in 2015 as a spin- out from smartphone app developer Animoca, the unit is led by Yat Siu, a long-time technology entrepreneur and investor.
Animoca Brands was one of the world's most active corporate investors last year, with involvement in almost 130 deals. Among the investments carried out by the firm in 2023 are a role in the $10m seed round for digital finance specialist Galactic Holdings and participation in the $3m series B raise for LandVault, a monetisation platform for in-game advertising.
Animoca Brands has made more than 250 investments and has had 12 exits, including games publisher iCandy Interactive.
In 2022, as Animoca Brands announced its own $359m funding round, Siu said: "We are pleased to see continued and growing support from influential and strategic investors for Animoca Brands' mission to deliver true digital property rights and build the open metaverse.
"We have set ourselves the ambitious goals of building an open web3 and facilitating an open metaverse that expands financial inclusion. In 2021, we saw tremendous growth in this space and Animoca Brands has been one of the forefront leaders in the development of this industry."
Siu began his career at Atari Germany in the early 1990s before moving to Hong Kong to establish Outblaze, a social media and messaging service developer. In 2009, part of Outblaze was sold to IBM with the remaining business becoming an incubator for entrepreneurs and companies in digital entertainment – one of which became Animoca.
---