Vijay Patel, managing partner of CVS Health Ventures, is one of the 100 leading corporate venturing professionals in our Powerlist this year.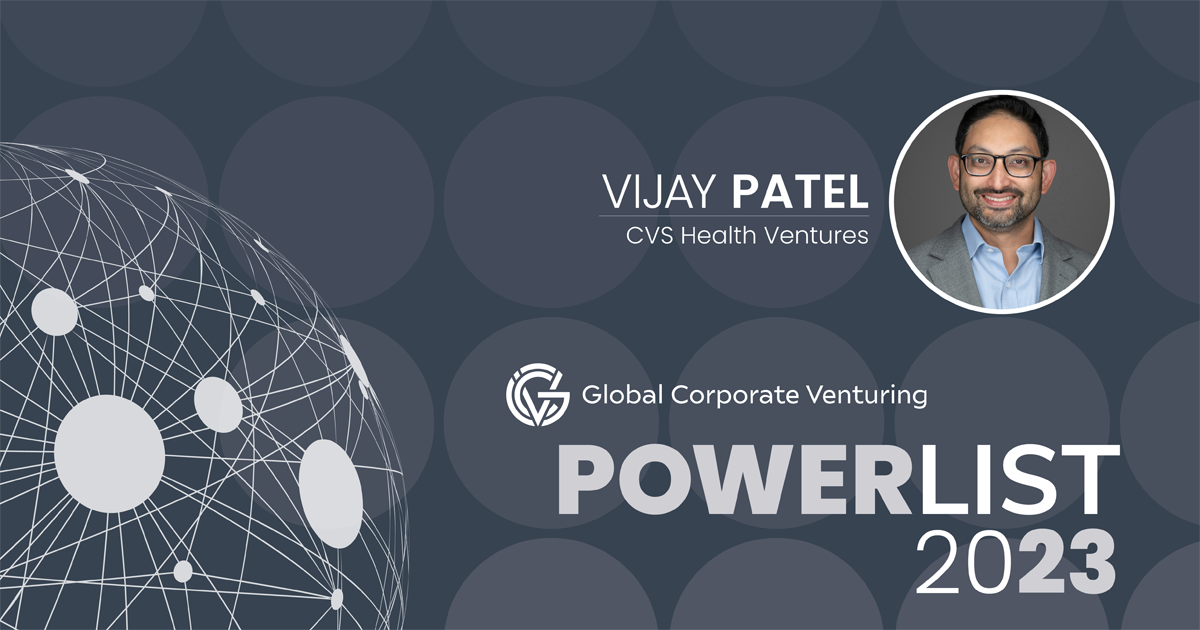 Vijay Patel is managing partner and co- founder of CVS Health Ventures, the corporate venturing unit set up by CVS Health in April 2021. He is also vice president of enterprise business development for the parent company.
Patel is responsible for identifying and executing opportunities acrossthe enterprise through strategic partnerships and investments. He joined CVS Health's Boston Digital Innovation Lab in 2015, where he led the company's efforts to develop strategic partnerships with and investments in digital health and technology companies.
Parent company CVS, which began life as a pharmacy chain, recently expanded into areas including health insurance and prescription benefits management and is now exploring primary care. The corporate venture unit is helping to support that transition.
Speaking in February, Patel said: "Last year was a really large growth year for us in terms of the team, the scope and the deals we were able to execute. This year, a lot of it is around how we make sure we are really institutionalised for scale, where we are supporting the companies and helping them through what will be, from a public standpoint, a more challenging market."
He added: "The relevance and interest in a strategic investor has only increased, given some of the dynamics in the capital markets."
Among the unit's recent investments are a role in the $30m series B round for virtual digestive healthcare company Oshi Health and participation in the $100m series D round for Carbon Health, a hybrid healthcare company.
Before joining CVS Health, Patel worked as an investment professional at HIG Growth Partners and Bain Capital.
---