Jon Soberg, CEO of MS&AD Ventures, is one of the 100 leading corporate venturing professionals in our Powerlist this year.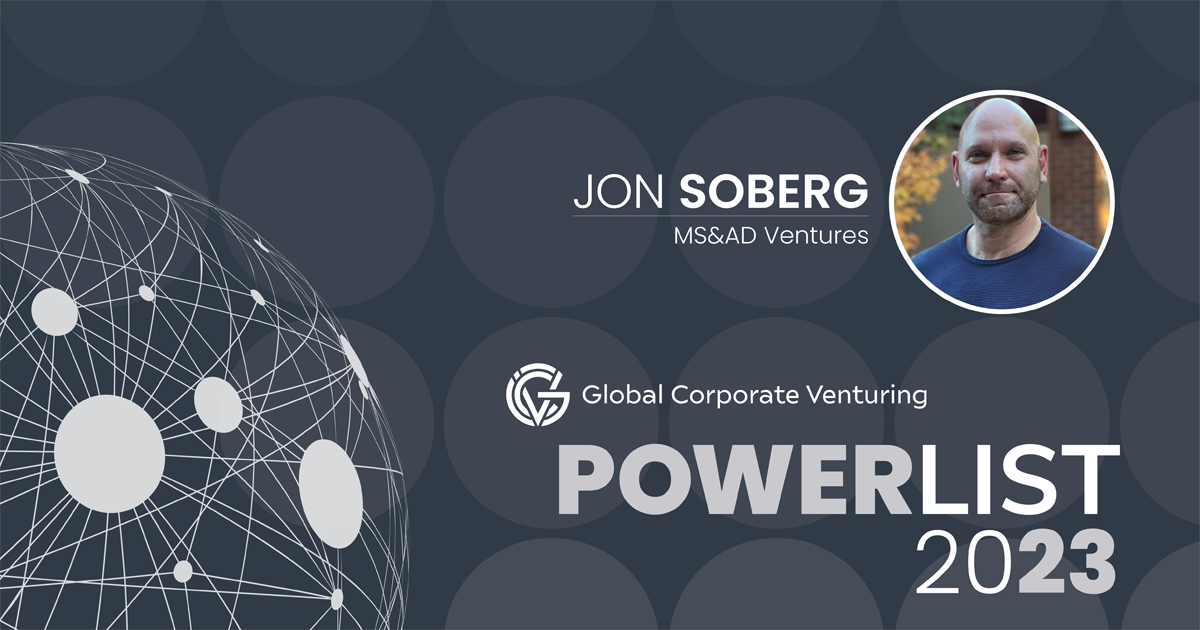 Jon Soberg is CEO of MS&AD Ventures, the overseas corporate venturing subsidiary of Japan-based insurance firm MS&AD Holdings. He is also the unit's managing partner, a position he held jointly with founder Tak Sato until the latter stepped back in March 2023 to take an advisory role.
MS&AD Ventures was set up in 2018 as the parent company's first overseas corporate venture capital unit, a year after Sato moved to Silicon Valley as the first representative of MS&AD Insurance Group.
The unit focuses on early-stage AI, big data, cybersecurity, insurance and internet-of-things technology developers. It has backed almost 90 investments to date and achieved exits on eight portfolio companies, including autonomous vehicle developer Voyage, which was bought by carmaker General Motors' Cruise subsidiary in 2021.
Among MS&AD Ventures' recent investments are a role in the $4m seed round for web3 communications system EtherMail and participation in the $42.5m series B raise for Assured Allies, a developer of technology aimed at promoting healthy aging.
Soberg was brought on board by MS&AD Ventures in October 2018, having been a venture capitalist for a decade with a track record of returns including multiple unicorn investments and strong exits. He is known for being among the first cohort of investors from Silicon Valley to invest globally and for his focus on financial technologies and applying data and analytics to change industries.
Soberg graduated as a Palmer Scholar with an MBA in entrepreneurial management and marketing from Wharton, and he holds the Chartered Financial Analyst designation.
---