Roy Bahat, head of Bloomberg Beta, is one of the 100 leading corporate venturing professionals in our Powerlist this year.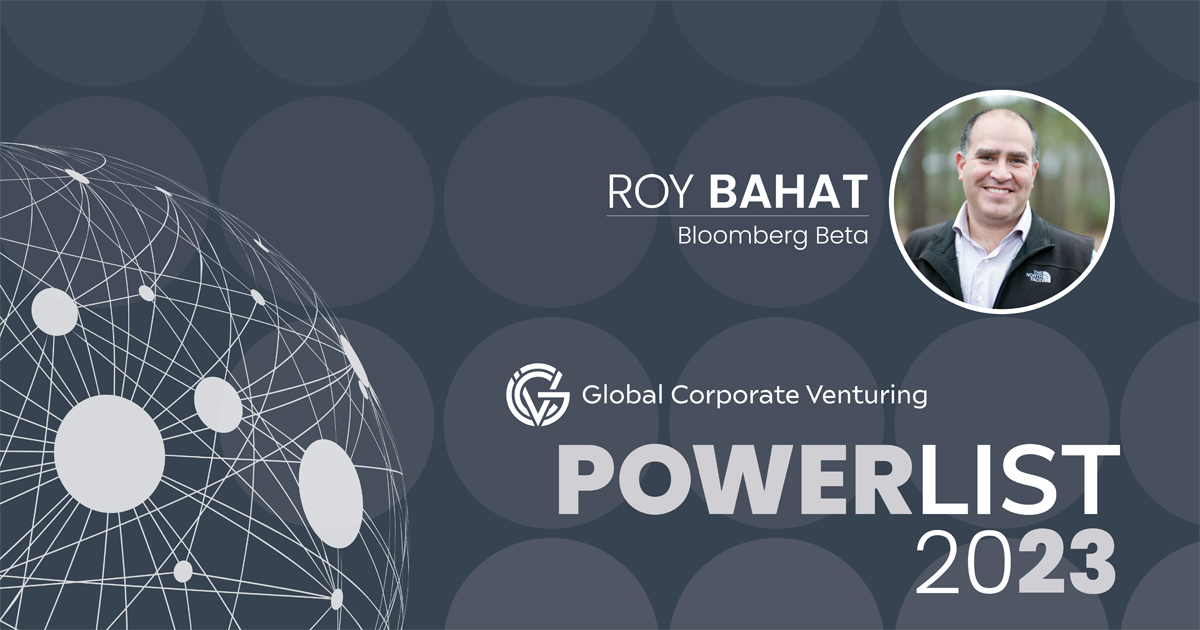 Roy Bahat has been head of Bloomberg Beta, a venture capital firm backed solely by media company Bloomberg, for more than a decade. Bloomberg Beta is currently investing from its fourth $75m seed fund with a focus on the future of work and machine intelligence.
Since being set up in 2013, Bloomberg Beta has made more than 260 investments and has realised 34 exits, with a total of $375m currently under management. The unit backs companies regardless of whether they have, or intend to have, a business relationship with its parent.
In recent months, Bloomberg Beta has invested in analytics platform Savant Labs, business video tool company Capsule and Poly, a firm which develops software to use artificial intelligence to generate design assets.
Bahat has described Bloomberg itself as 'one of the original technology startups', with an ethos that has been carried on into its corporate venturing unit. He emphasises the importance of building trust between his team and the founders they support. Unusually, Bloomberg Beta has published its operating manual as open-source software and this includes a detailed explanation of what the unit looks for in investee companies.
Prior to Bloomberg Beta, Bahat was founder and chairman of gaming console company Ouya, which was sold to Razer in 2015. He was previously president of IGN Entertainment and vice president at media group News Corporation. He was also director of strategy for NYC2012, the ultimately unsuccessful bid by New York City to host the 2012 Olympic Games. Bahat has a master of philosophy in economics from Oxford University and read social studies at Harvard University.