Rob Coppedge, CEO of Echo Health Ventures, is one of the 100 leading corporate venturing professionals in our Powerlist this year.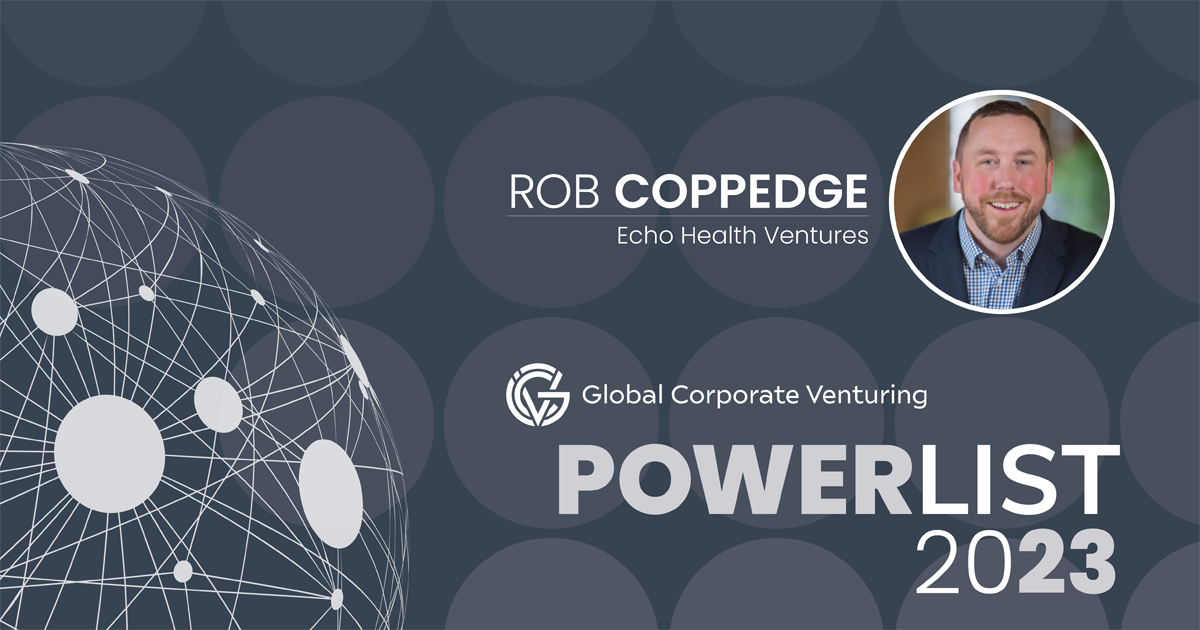 Rob Coppedge is the CEO of Echo Health Ventures, which was formed from the merger of Cambia Health Solutions and Mosaic Solutions, a subsidiary of Blue Cross and Blue Shield of North Carolina.
Coppedge leads a team that identifies, invests in and helps grow innovative companies in healthcare and insurance. With more than 20 years of experience in healthcare venture capital, Coppedge joined Cambia Health in 2010 as vice president of business and corporate development. He helped to create Echo Health Ventures in 2016.
In 2021, Echo launched its investment platform, Echo Innovation Alliance, which brings together several Blue Cross Blue Shield companies to take healthcare innovation to a national scale. One of Coppedge's key goals is driving large-scale change across the US healthcare sector.
Prior to joining Cambia, Coppedge was the founding partner of Faultline Ventures, a US-based venture capital firm. Prior to that, he was a partner at healthcare IT-focused VC firm Capitol Health Partners. Coppedge has a bachelor's degree in history from Georgetown University in Washington DC.
Echo has 30 active portfolio companies, having made more than 75 investments. Recent deals include backing the $75m funding round of Coritica, a US-based startup providing advanced neurological therapies for children with autism. Echo also led the $35m series B funding round for Medix Infusion, a startup providing mobile infusion services – intravenous administration of medications – to patients in rural and other under-served communities.
---