Jenna Foger, SVP of science and technology at Alexandria Venture Investments, is one of the 100 leading corporate venturing professionals in our Powerlist this year.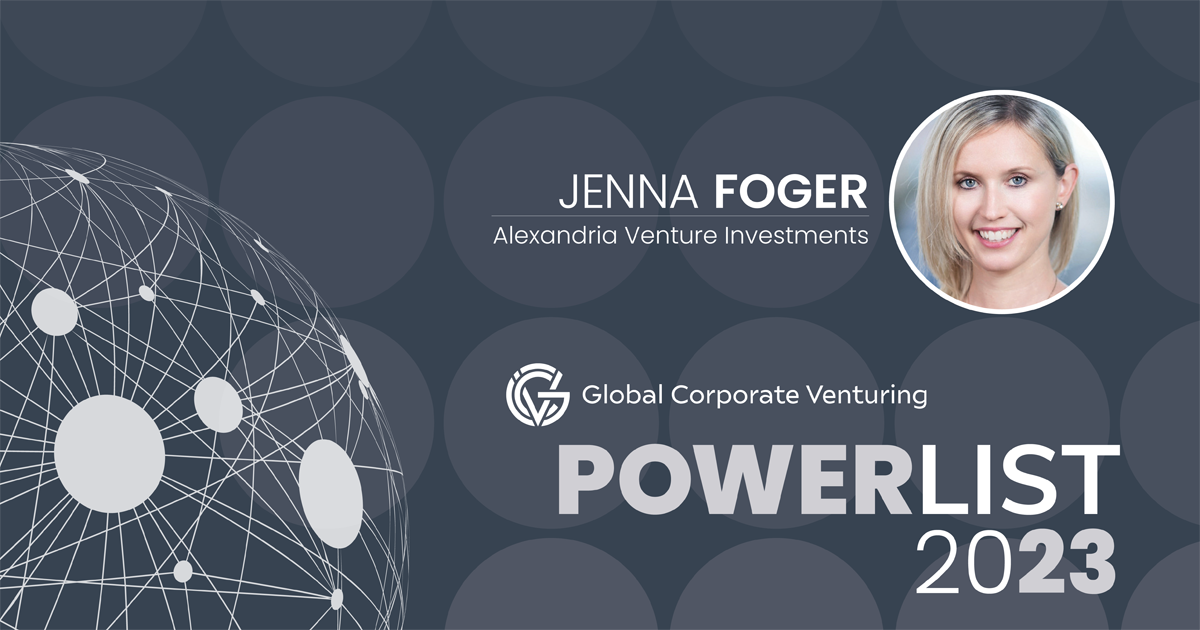 Jenna Foger has headed up the corporate venturing activities of Alexandria – a New York-based real-estate business with a focus on the life sciences sector – since 2014. During that time, she has seen the total number of deals made by Alexandria Venture Investments rise to more than 200, as well as successful exits for portfolio companies including covid-19 vaccine- maker Moderna, agtech firm Benson and cancer therapy developer Acrivon Therapeutics.
Recent investments by Alexandria Venture Investments include participation in a $28m series A round for precision medicine company Function Oncology and a role in the $87m series C raise for Ring Therapeutics, a gene therapy specialist. The unit has also backed Chroma Medicine, which focuses on epigenetic editing technology, in a $135m series B round.
Alexandria Venture Investments set up its Seed Capital Platform in 2018 with the intention of accelerating seed funding for life sciences technology developers by bringing together participants from across the healthcare venture capital sector.
It followed the creation a year earlier of life science startup accelerator Alexandria LaunchLabs, which was initially based in New York City but which now has a number of locations in the US.
Before joining Alexandria, Foger was an associate at Windham Venture Partners, where she assisted in expanding the healthcare venture fund with a particular focus on medical technology, diagnostics, and digital health investments. Foger also has laboratory experience as a research associate at the Rockefeller University, where she completed her master's degree in biotechnology from Columbia University.
---