YongJung Park, investment director for Naver Corp, is one of the 100 leading corporate venturing professionals in our Powerlist this year.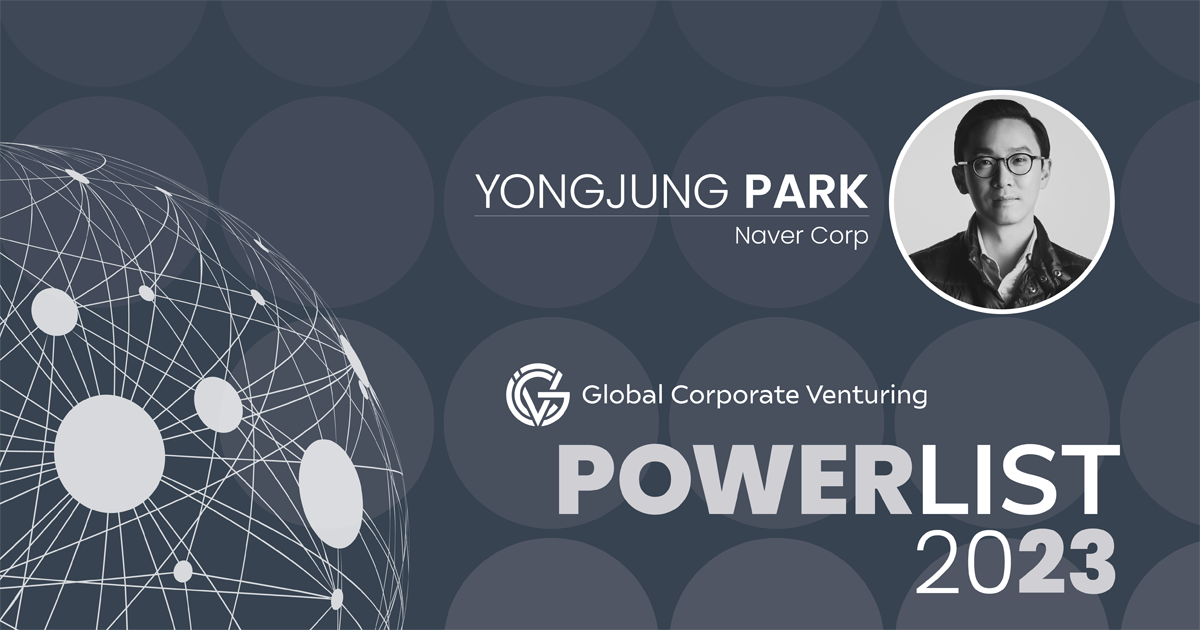 YongJung Park has been investment director at South Korea-based internet group Naver Corp since June 2018. His responsibilities include leading the firm's venture capital investment activity across early-, expansion- and growth-stages, as well as supporting various other strategic investment initiatives.
Since starting as a web portal and search engine in 1999, Naver has expanded to a number of activities from news and online books to payments. Its investment activities have reflected the company's growing remit. The investment team has backed more than 80 leading venture capital funds, including Sequoia Capital, Lightspeed Venture Partners, Vertex Ventures, Storm Ventures, Tanglin Venture Partners and DST Global. It has also made direct investments in firms such as Pocket FM, an audio entertainment platform, fashion ecommerce company Brandi and Lunit, a developer of medical AI software.
Among its recent investments are a role with the Mirae Asset-Naver Asia Growth Fund in the $200m venture round raise for BigBasket, an India-based online grocery operator, and Naver's participation in the $70m series C round for Bucketplace, which operates a home decorating and interior app OHouse. In April 2022, Naver portfolio company SoundHound, a developer of speech-recognition technology, made its debut on the Nasdaq exchange in New York following a SPAC merger with Archimedes Tech SPAC Partners Co.
Before joining Naver, Park was executive director at TheVentures, an early-stage investment firm in South Korea. He has also worked for Colony Capital, a private equity real estate investment firm.
---