Barbara Dalton, senior managing partner at Pfizer Ventures, is one of the 100 leading corporate venturing professionals in our Powerlist this year.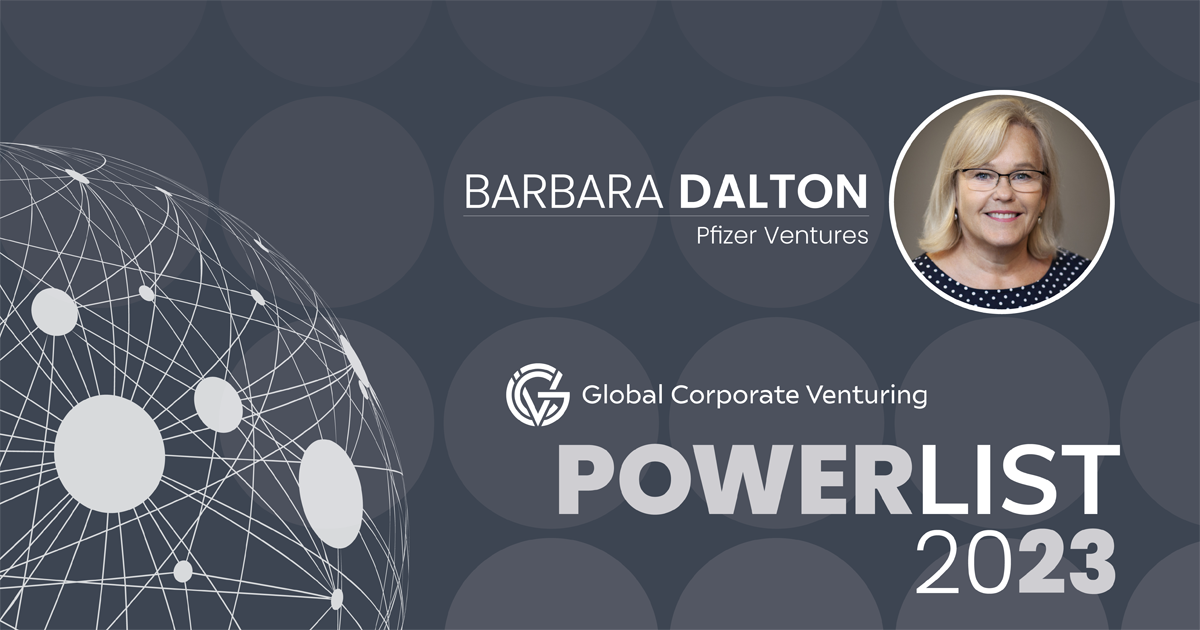 Barbara Dalton has been running Pfizer Ventures, the US-listed drugs company Pfizer's corporate venturing arm, since she joined in 2007 as vice president.
Dalton's team invests around $50m a year in tranches of up to $15m per round and concentrates primarily on therapeutics businesses. She has managed more than 130 fund investments, and while the unit is mainly focused on US-based companies, up to 20% of the portfolio can be represented by international investees. Dalton has direct investing responsibility for biotechnology therapeutic and platform companies, as well as healthcare IT and service businesses.
In 2022, Pfizer Ventures made 10 new investments, while 10 of the unit's portfolio companies closed follow-on financings, raising a cumulative total in excess of $1bn.
Recent investments include playing a lead role on series B rounds for Grey Wolf Therapeutics and Storm Therapeutics. In 2023, Pfizer Ventures sees 'significant potential' in advances in genetic medicine and tissue-specific delivery to create breakthroughs for patients.
Dalton has three decades of experience in the pharmaceutical industry starting when she took the role of president of UK-based pharmaceutical company GSK's corporate venturing unit, SR One, in 1993. After formally leaving SR One in 2003, Dalton joined EuclidSR Partners, a $260m venture firm set up in 2000 and backed by GSK, before moving to Pfizer four years later. She received the Global Corporate Venturing Lifetime Achievement award in 2019.
Dalton has a PhD in microbiology and immunology from Medical College of Pennsylvania and a BA from Penn State.