Shinzo Nakano, president and CEO of Itochu Technology Ventures, is one of the 100 leading corporate venturing professionals in our Powerlist this year.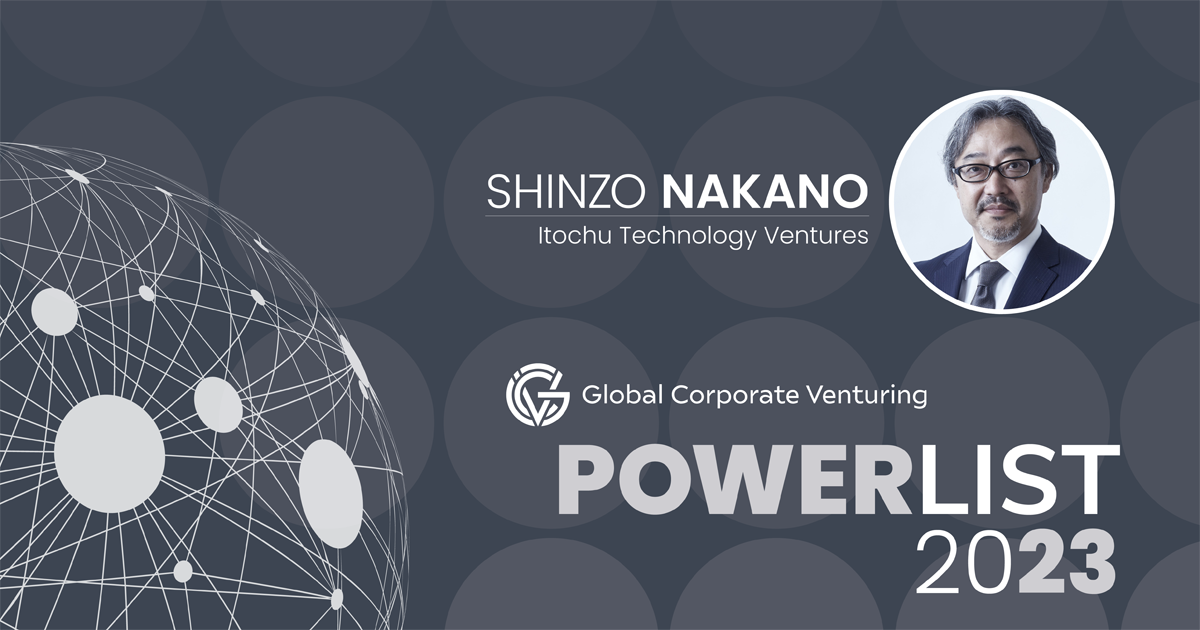 Shinzo Nakano has been president and CEOof Itochu Technology Ventures (ITV), the corporate venture capital offshoot of Japanese trading conglomerate Itochu Corporation, for the past eight years. He was responsible for setting up the unit in 2000, but returned to another Itochu subsidiary, the Silicon Valley-based Itochu Technology, six years later. After a subsequent stint as the general manager of the IT business department for the parent, he resumed control of Itochu Technology Ventures in 2015.
The investment unit has launched fivet echnology venture funds, the most recent raising $100m in 2019. ITV says it leverages Itochu Corporation's vast network of industry resources and global market expertise in major industrial sectors to maximise the growth of portfolio value through sales and new business development support.
It adds: "Our ultimate goal is the financial return from our investments, and our decision to back entrepreneurs is based on future high-growth potential. Our decision-making process enables us to make investments with speed and flexibility in a wide range of fields."
Among the unit's recent deals, it has taken part in the $26.7m series D round for Funds, a crowdfunding startup and it led a series A raise of undisclosed size for Nabla Mobility, a business that is developing software to help decarbonise the aviation industry. ITV also joined the November 2022 seed round for Collabo Gate, a developer of digital-trust systems for cloud-connected devices.
Nakano has a degree in Law from Keio University in Tokyo.
---