Nanna Andersen, head of new growth and ventures for H&M Group, is one of the 100 leading corporate venturing professionals in our Powerlist this year.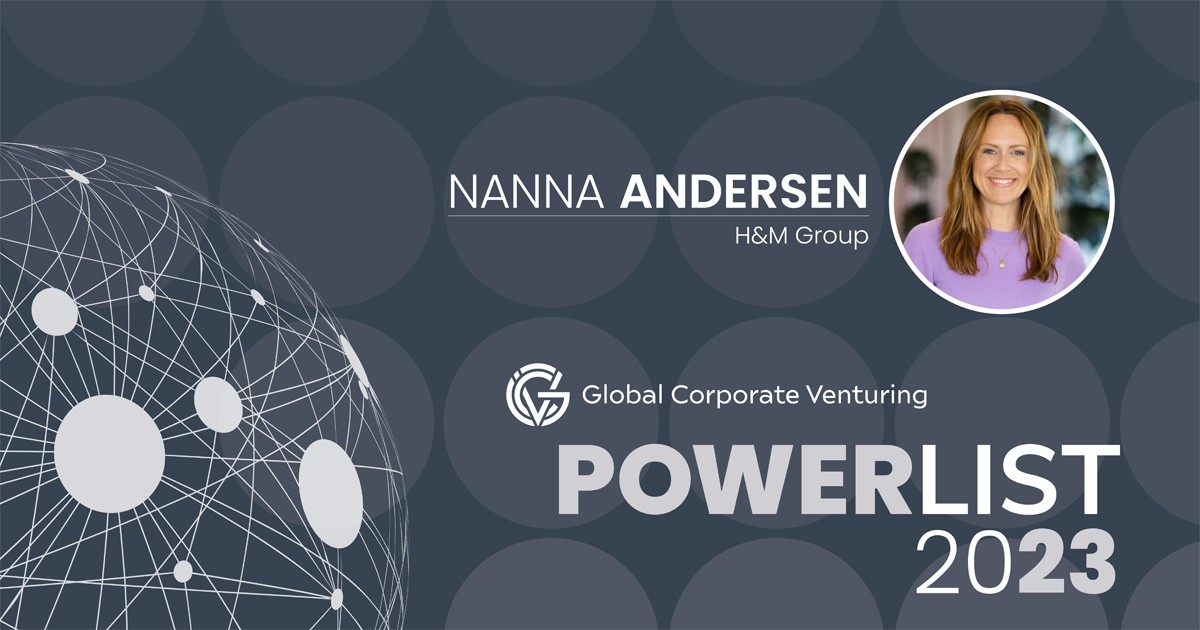 Nanna Andersen is the head of new growth and ventures at H&M Group, the Sweden-based fashion retailer. She joined H&M in 2016 as an investment manager and business developer at the corporate's investment arm, H&M Co:Lab and New Business, before taking over as lead at the unit's successor, H&M Group Ventures, a year later.
H&M invests in three main areas: sustainable fashion startups that are developing the technologies needed for the fashion industry to become less environmentally harmful, new retail companies that are exploring the consumer behaviours and entrepreneurs creating tools to improve retail efficiency and customer service.
Andersen has led investments in companies including Klarna, the buy-now-pay-later company, second-hand marketplace Sellpy (which H&M later acquired), lifestyle brand Goop, logistics technology company Budbee and Sheertex, the snag-proof tights producer. She co-led investments in textile recycling company Renewcell and Smartex.AI, which is developing computer vision that can detect defects in garments.
The unit, which has 25 active portfolio companies, has most recently invested in an $8.7m seed round for deeptech startup Rubi Laboratories, which is developing a way to convert carbon emissions into a cellulose fibre that can be used for textile manufacturing. H&M also led an $8m series A funding round for Kintra, which is developing a biodegradable polyester.
Andersen started off in real estate investment, with several years as an investor at Sweden's Gabrielson Invest. She also spent just over a year as an entrepreneur running a Swedish health education startup Inspirata/Svenska Hälsocampen.
---