Jaidev Shergill, SVP and head of Capital One Ventures, is one of the 100 leading corporate venturing professionals in our Powerlist this year.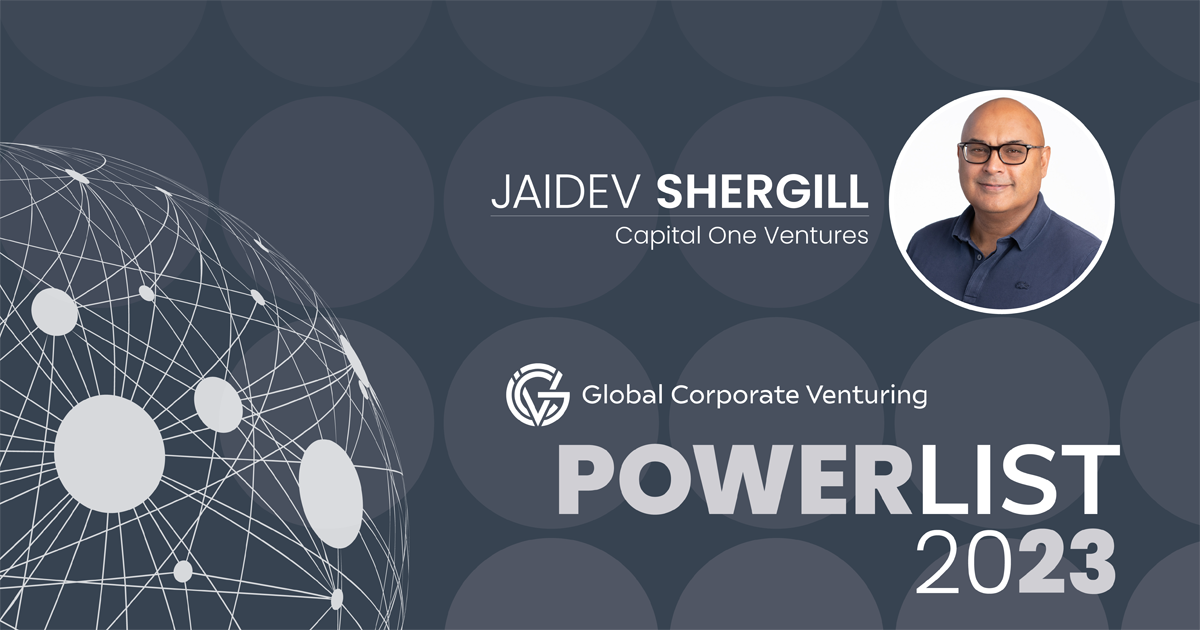 Since 2014, Jaidev Shergill has run Capital One Ventures, the corporate venture capital arm of US-based financial services firm Capital One.
The unit is a multi-stage, strategic investor focused on technology, data and financial services. It is involved in investments, acquisition identification, technology and business partnerships, startup incubation and collaboration with venture capital and venture studios.
Most recently, Capital One Ventures funded Securiti.ai, a company focused on unified data controls, Observe, which provides enterprise data monitoring for site reliability engineers and Harness, a software delivery platform. It also led the $96m venture round for travel service Hopper, participated in the $20m series C round for OvationCXM, a customer experience management platform, and participated in the $38m series B round in Evinced, which provides accessibility testing tools for developers. The unit has invested in more than 70 companies, including data cloud platform Snowflake, as well as Eightfold and Code Signal which incorporate AI and ML to match talent based on skill and potential.
Shergill says embedded finance is becoming an investment focus: "We are seeing a convergence where financial services are increasingly embedded into eCommerce and other software platforms."
Shergill joined Capital One in 2013 through the acquisition of Bundle, a startup he founded that leveraged behavioural and economic data to rate small businesses. Prior to starting Bundle, he was president of the venture capital investing practice at Citigroup, now known as Citi Ventures. He started his career as a management consultant at Deloitte and FMCG Direct.
---