Jim Adler, founder and general partner, is one of the 100 leading corporate venturing professionals in our Powerlist this year.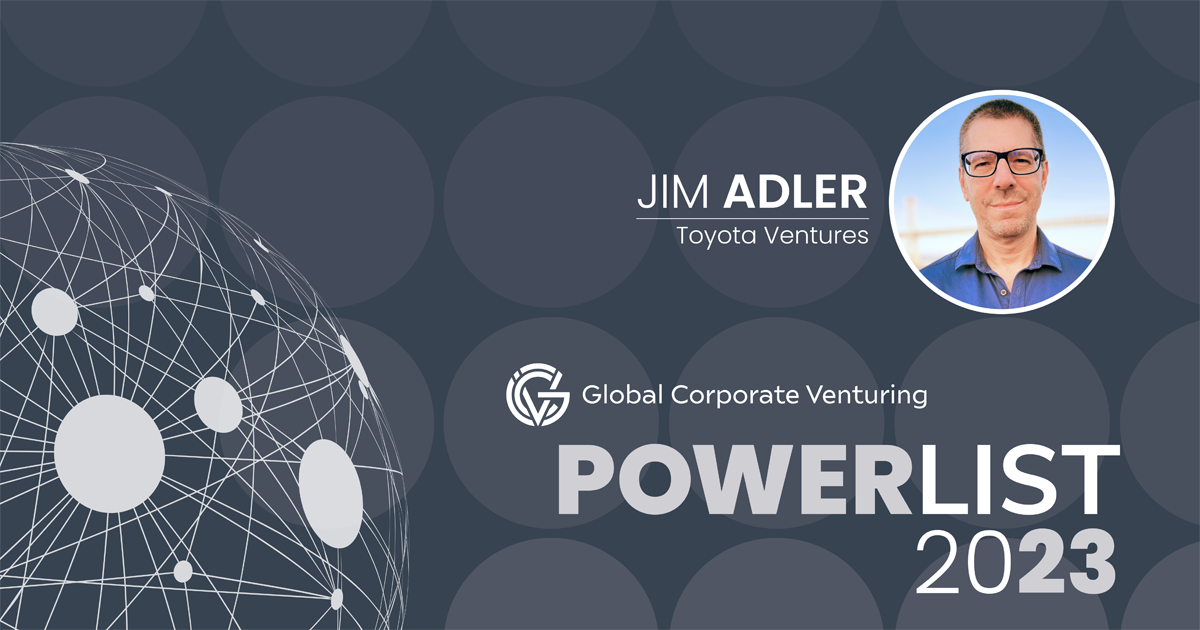 Jim Adler founded Toyota Ventures, Japanese Carmaker Toyota's first standalone early-stage venture capital firm, in July 2017.
The team invests in artificial intelligence, autonomy, mobility, robotics, cloud technology, smart cities, digital health, fintech and materials through theToyota Ventures Frontier Fund. It also invests in startups that are creating scalable solutions for carbon neutrality, as part of the Toyota Ventures Climate Fund.
In recent months, the San Francisco-headquartered firm announced its participation in the series A rounds for Starfish Space, a developer of in-orbit servicing vehicles, and insect protein company Future Fields.
ToyotaVentures also announced the addition of battery control technology firm Relectrify, carbon removal biotechnology startup LivingCarbon and Syzygy Plasmonics, a developer of all-electric photocatalytic reactors, to itsportfolio – bringing it to a total of 68 companies.
"Startups are not small versions of big companies. They are stem cells that evolve to succeed," says Adler.
"Since we started our first fund six years ago, we have been on an exciting journey with our portfolio companies to discover what is next for Toyota and the planet."
Before founding Toyota Ventures, Adler joined Toyota subsidiary Toyota Research Institute in 2016, where he served as VP of data and business development. Prior to that, he was VP of products and marketing at Metanautix, a big data analytics startup funded by Sequoia Capital and Workday that was acquired by Microsoft.
He received a bachelor's degree in electrical engineering from the University of Florida, and a master's in electrical and computer engineering from the University of California, San Diego.
---