Brad Lightcap, COO and manager of the OpenAI Startup Fund, is one of the 100 leading corporate venturing professionals in our Powerlist this year.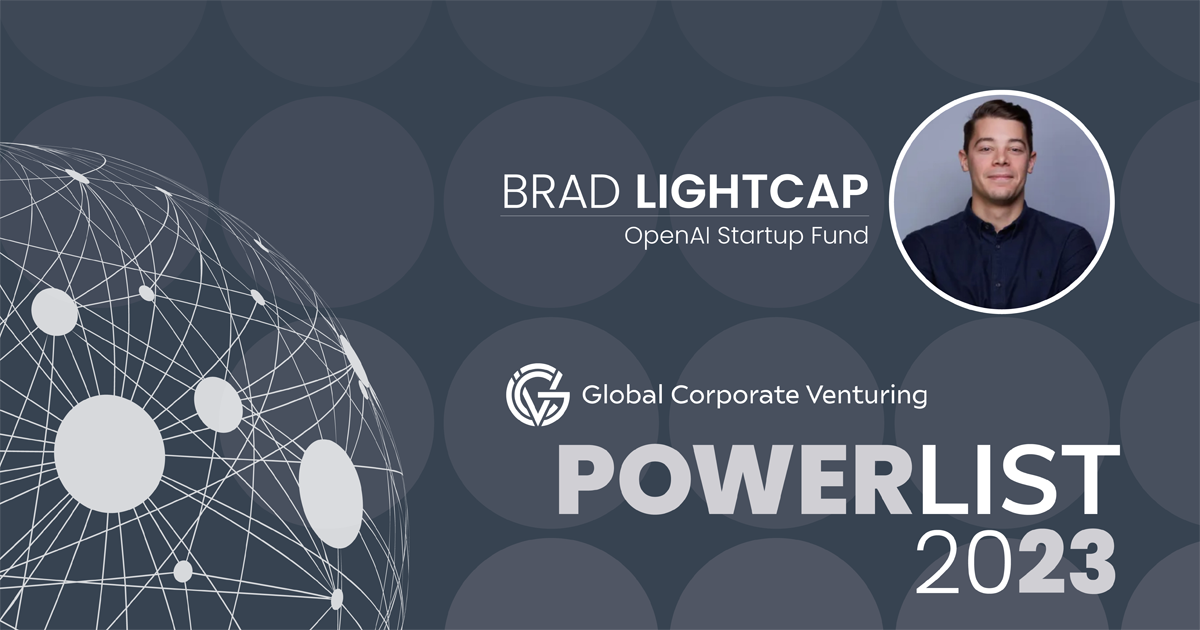 Brad Lightcap is in charge of the OpenAI Startup Fund, the $100m investment fund set up by San Francisco-based AI research outfit OpenAI in 2021. Lightcap joined OpenAI as its chief financial officer in 2018 before moving on to become the firm's chief operating officer in May 2022. It is as COO that he oversees the OpenAI Startup Fund.
The fund's initial portfolio companies, unveiled in December 2022, include AI-driven editing software Descript; Harvey, an AI service for the legal profession; workspace app Mem; and AI-based language training platform Speak.
"We believe there is an enormous amount of value yet to be unlocked for the world with AI," says Lightcap. "We are proud to partner with the talented founders and teams at Descript, Harvey AI, Mem and Speak, as they are building the tools that we believe will have a significant impact on everything from legal services to language learning, productivity and creative expression."
Microsoft has worked with OpenAI since 2019 when it made an initial $1bn investment in the company. OpenAI allocated part of that money to set up the OpenAI Startup Fund – in which Microsoft is a co-investor – with the aim of helping AI companies have a "profound, positive impact" on the world. OpenAI co-founder and CEO Sam Altman said the fund was "not a typical corporate venture fund" and that it planned to make "big early bets" on a relatively small number of companies.
Prior to joining OpenAI, Lightcap was an investor at Y Combinator, the US-based startup accelerator, head of strategic finance at cloud-storage firm Dropbox and an investment banking analyst at JP Morgan in New York.
---