Chris Picariello, president of Johnson & Johnson Innovation – JJDC, is one of the 100 leading corporate venturing professionals in our Powerlist this year.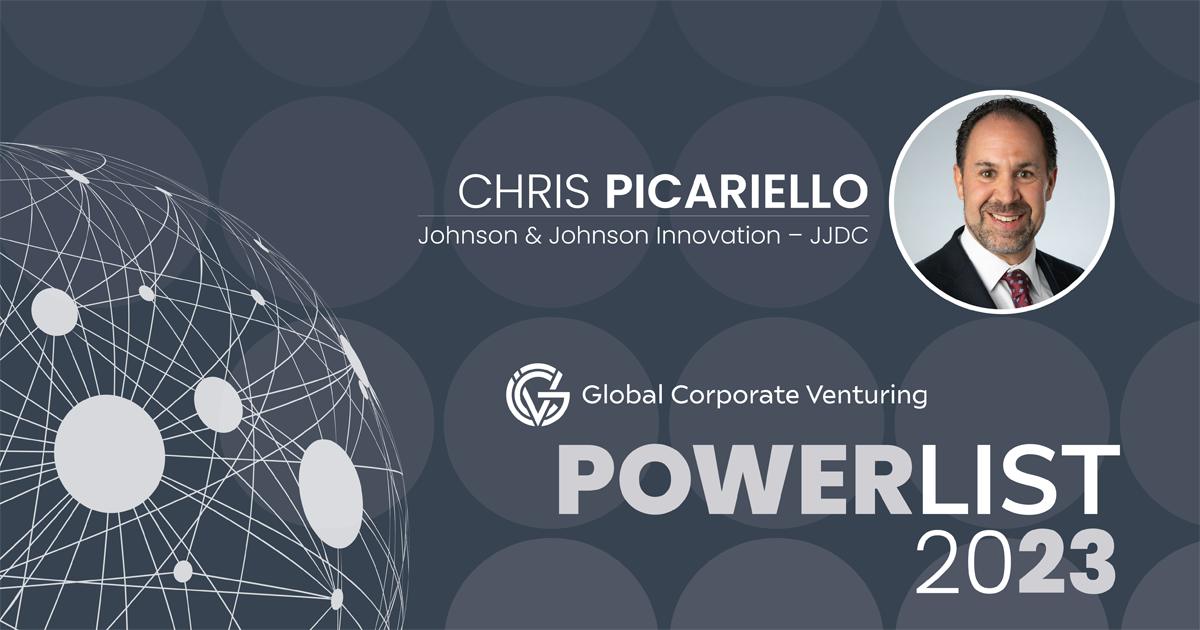 Chris Picariello has been president of Johnson & Johnson Innovation – JJDC since 2019. Established by Johnson & Johnson (J&J) in 1973, JJDC was the world's first corporate healthcare venture capital fund. The unit continues its strategic investing mission today, with a focus on delivering meaningful solutions to patients in the areas of medical devices, diagnostics, pharmaceuticals and biotechnology.
JJDC invests in companies at all stages, from seed to series B and beyond. It recently took part in the $90m series A financing round for Artera, which uses AI to develop customised cancer treatments, as well as the $15m series C financing of ONL Therapeutics, a vision-protection specialist. It also took a lead role in the $25m series B financing of medical data- security firm MedCrypt. The unit also formalised its new company creation capabilities in 2021 by dedicating a team which has launched three companies in areas of strategic relevance to J&J (Aliada Therapeutics, Prana Thoracic and Rapport Therapeutics).
JJDC made 50 new and follow-on investments in 2022, while realising four venture exits. It has more than 170 active portfolio companies. Picariello said that although 2022 was challenging, JJDC was able to provide "strong support and leadership" to its portfolio companies. "The hallmark of JJDC is that we will continue to fund compelling innovation where we see an opportunity to transform and enhance patient outcomes despite market challenges," he says.
Picariello was CFO and global head of procurement for the government grants office and project management office for Janssen Research & Development, a J&J subsidiary, before joining the corporate venturing unit.
---